Loans in excess of € 1m
Mortgages in Spain with Spanish lenders and interest only facilities are often difficult to achieve for financially complex and tax efficient high net worth individuals. It can also be difficult to gain very large loans.
Sophisticated lending models and flexible mortgage products which allow for those with high incomes, financially complex and asset levels to manage effectively their monies when buying in Spain do not exist via the standard lending market.
Many of the International private banking lenders like Jyske Bank, Nat West, Barclays Wealth and Credit Suisse who used to offer solutions withdrew from the Spanish market during the financial property crisis.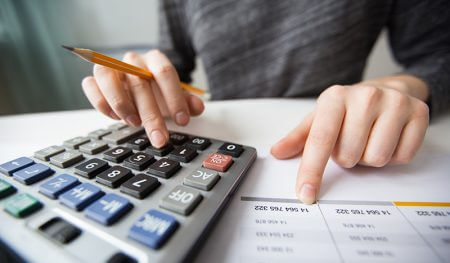 Private banking solutions
In September 2017 a Swiss Bank working within the Private Banking sector, who already offer lending facilities in a number of European countries decided to commence offering their services for financially complex individuals into Spain and Portugal.
The lending facilities have restrictions and are for those applicants requiring large loans but do allow for both purchases, re-mortgages and the release of equity in Spain for those who wish to make the cash or value of the property they own work for them more effectively.
Other providers since 2017 have started to operate in the market place.
Swiss mortgage restrictions
Whilst there are restrictions on how the money can be used the new lending facility for a mortgage in Spain allows for individuals who own an property asset in Spain to make the value of that property work for them by generating investment income rather than the cash being tied up in the property with only sale of that property allowing for release of its value.
Unlike traditional mortgages in Spain the lending does not require meeting normal fiscal affordability ratios but focuses on the relationship the borrower has with the Bank and their overall fiscal strength.
Lending options
The Private Banking options can lend, with gearing up to 100% using a combination of security of the property 50% and Lombard style credit.
This can be done for all types of loans including loans for a purchase, a re-mortgage of an existing loan and the release of equity from an existing property.
For release of equity the initial term cannot exceed 5 years for purchases this can be up to 10 years.
Rates are generally competitive and offset against this is the interest you earn on investments with them
The loans can be re-negotiated and renewed after the term finishes.
All this type of mortgage in Spain can be taken on an interest only basis but usually a minimum of 5% of the capital must be paid up each year.
The lenders may have some geographical limitations preferring to lend only in major cities and coastal areas
Criteria
Loans via Private Banking can be granted for individuals up to age 65 years as standard and over age 65 on a case by case basis.
Minimum requirement is that the applicant becomes a client and has under management a minimum of € 1m and for some € 2.5m.
The loan to value is the lowest of ether the purchase price or one of the valuations that will be required to be undertaken. The valuation companies being used are always Bank of Spain registered.
Minimum purchase price, or in the event of equity release the property value is € 2m. This means only large loans in excess of €1m are possible.
Funds released either in the case of a re-mortgage with extra funds or equity release with some providers has to be placed under management with the Bank and with all providers they must agree to the use of the funds.
With some lenders the property cannot be bought or held in a Spanish Company. Other company structures like BVI or Ltd companies and personal names can acceptable but due to tax restrictions within the tax system in Spain no Spanish fiscal residents or entities can be accepted.
Most nationalities can be accepted including Russians, Middle Eastern applicants as well as European passport holders.
The property can only be taken as security if it is a holiday or secondary home. If the property is rented out then a loan is not possible.
Redemption penalties, set up costs and  capital payments
Early redemption penalties will only apply if there is an interest loss to the Bank at the point the loan is redeemed.
Whilst the loans are broadly interest only the minimum 5% capital overpayment  is required each year may be taken from the profit of the investment portfolio under management.
Set up costs for a mortgage are from 1% to 4% of lending amount taken at completion. Normal Spanish securitization costs will apply for the mortgage element of any lending such as Notary and Land registry fees and mortgage deed tax.
One valuation must be paid for any second valuation the cost is borne by the Bank.
For lending against cash under management no normal mortgage costs apply.
Funds under investment
The Private Banks have managed funds and investment portfolios across the World and for all funds under management will offer a bespoke service allowing clients to agree with their investment manager where and how funds will be invested.
The funds held by the Bank can be adapted to meet the needs of the client but during any period of borrowing the capital will not be accessible to the client.
If more than 50% loan to value is required the Bank will require cash on deposit or invested to exceed the amount of the property purchase value.
All clients have access to a wealth planning department whose services can be contracted for free.
For further information contact us today