Re-mortgaging in Spain is different to other countries
IMS have been placing mortgages in Spain for many years. We understand and can explain the pitfalls of moving your mortgage, before it has cost you lots of wasted time and money.
Moving lender on a regular basis to gain better rates or release equity, which is standard in other countries is neither possible nor cost effective in Spain.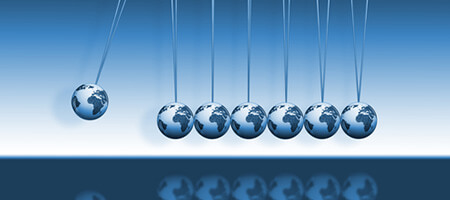 Buying out an existing owner.
If you own a property jointly with another person and you wish to buy them out gaining some lending on a Mortgage in Spain to buy their share this may be possible. Generally speaking you can be offered up to 70% of the level of the cost of the buy out on a remortgage. This means you will need to find the 30% plus costs of transfer yourself.
Removing a second person from the purchase deed is not as simple as it is in other countries and you will pay transfer tax on the amount of the cost you are paying for the benefit of taking over 100% ownership.
If the property does not have a loan already then the Banks in Spain may offer a Mortgage in Spain at the 70% of cost to you in order to help you take over the property. There are no set products and each application is reviewed on its now merit.
If a mortgage is already jointly held it is most unlikely a new lender will re-mortgage the property allowing for the loan to be paid off and extra finds raised, if this is the situation it is bets to talk to the existing lender rather than looking for a new Bank.
In the case of divorce where there is a court order in the country of residency the Banks may consider a re-mortgage in Spain with new funds to make the buy out.
What are the drawbacks of a re-mortgage in Spain
Whilst re-mortgaging with or without raising extra cash in Spain has in the past been in the past possible often the costs of doing so far outweighed any benefit you might have achieved and was rarely the right advice for you to do so for rate benefit alone.
For many years because of the increases in costs of funds for the Spanish Banks, the margins being charged on new loans were normally in excess of margins held on loans set up previously. In recent years this has changed somewhat and from 2018 it became more likely some kind of saving could be achieved. The key issue was the Spanish lenders lack of desire to offer them.
With the growth of fixed rate products and because they fixed rate products are very competitive more and more mortgagees are looking to see if they can move their existing loan. From 2020 one lender started to actively seek re-mortgages and this has been added to in 2021 by another lender.
A new streamlined process to allow a borrower to ascertain whether moving a loan is cost effective has been launched.
When can I take out extra funds in Spain
Currently it is very difficult to re-finance in Spain and take extra funds. Spanish Banks are only providing this facility for home improvements or in a few instances for buying another property in Spain. This is not an area like re-mortgaging lending that the Banks are currently looking to provide a service in. For specific clients in certain circumstances something may be possible but moving of funds to outside Spain will not be possible.
Taking finance on an already owned property is only possible even when the funds are for improvements of the property is owned with no current Liens. If a mortgage is already secured then the applicants only option would be to see if their existing lender would allow for a further advance.
To check suitability of a remortgage email us today on info@imsmortgages.com with an overview of your situation.
Why are Spanish Banks not offering Re-mortgages
Spanish Banks are focused on mortgages for purchases and most Banks are not currently offering any type of re-mortgage facility.
Since 2020 one lender has decided to to put some focus on re-mortgages offering a variable rate product at 1.75% above Euribor with no requirement for ancillary products like life cover to be taken
The only other time a re-mortgage of an existing loan will be considered is in the situation where the client has an old interest only mortgage for the full term and this facility is coming to the end and the capital must be paid back.
This type of loan was granted in the past by RBS/Nat West, in Gibraltar. Leeds and Holdback, Jyske Bank and on some occasions Barclays. Because none of these lenders are offering Spanish Mortgages any more or in the case of Barclays have been bought out in Spain the existing lender cannot offer a solution to a mortgagee that expected to re-mortgage the loan when the interest came to an end.
Whilst none of the lenders in Spain have any Spanish re-mortgage products or wish to get involved in re-mortgages in these instances they will consider an application on a case by case basis. Maximum loan to value is likely to be 60% and in general where granted the new Bank does expect the loan capital to be reduced from existing level. No extra funds would be granted in fact it is most likely the existing loan level will have to be reduced.
What is the process for a Spanish Re-mortgage
It is important if considering moving your mortgage to another Spanish Bank that you understand on what basis you could make the move. This is dictated by legislation. There are two ways by which a loan can be moved.
Subrogation moving existing Spanish Mortgage to a new lender
In Spain you can subrogate or transfer an existing loan to a new lender. Not all lenders will subrogate but if they do they will have to meet and follow the laid down procedure as per the government legislation of 2019. Subrogation used to have the benefit of reducing significantly the cost of moving by avoiding mortgage deed tax; a cost that was applicable on all new loans in Spain, and equated to around 1.8% of lending. Since new regulation this cost cannot be passed by a main stream Spanish lender to the client but cost of the deed can be. Any extra cash taken however would attract all normal costs.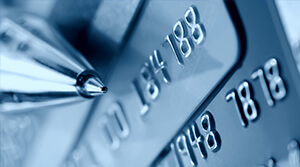 What are the rules for subrogation of a Spanish Loan
The rules on subrogation have changed with the new regulation of 2019 and if a bank offer a re-mortgage the costs have been reduced to arrangement fee and notary and land registry fees alone,
Setting up a new Spanish mortgage with a new lender
The second means of re-mortgaging in Spain is straight forward closure of one loan and inception of a new one. It would no be cost effective to do this in comparison to subrogation.
What cost do apply when moving a mortgage a Spain under subrogation rules
What are the  normal costs of mortgage arrangement. These may include a valuation fee, a bank arrangement fee and notary and land registry costs. If the new lender does not cover or contribute to these costs you can expect them to total to round 2% of your loan amount and will have to be covered by you or added to new loan if loan to values allow.
What are the costs of setting up a new Spanish loan
In total these costs will be around 2% of lending This second means of re-mortgaging is straight forward closure of one loan and inception of a new one which since new regulation of 2019 is now not advisable as Spanish Banks cannot stop you leaving.
What are the current maximum loan to values available for a re-mortgage in Spain
Maximum loan to values, when available on standard re-mortgages will be 70% for non residents and 80% for residents of Spain.