What mortgage offerings can be obtained in Spain
Residential Mortgage in Spain
Variable trackers
The range of Spanish mortgage product types is limited. In Spain loans are very traditional variable rate trackers or full term fixed rates. Spain is therefore unlike other countries where more sophisticated products are available. Between lenders their are few differences, except on margin, rates and set up costs. Offset mortgages in Spain and credit lines were available during boom times. However when the banking crisis in Spain hit the contraction of Spanish mortgage products increased. Spanish Banks reduced their overall offerings. for many Banks in Spain this is to a point where the only offering is repayment, variable rate loans.
Fixed rates
Of recent times, Spanish Banks have added to their mortgage in Spain product portfolio a wider range of attractive fixed rate products. Fundamentally these fixed rates products are the same in terms of sophistication as variable rates. However they do remove exposure to increases in the Euribor over the lifetime of a loan. The Bank of Spain has actively encouraged Spanish Banks to increase fixed rate availability. Most lenders now have a good range of 10 to 20 year full term fixes.
Fixed rates, in a lending environment where re-mortgages are not standard, provide stability, hedging against future rate increases. The downside of fixed rate products remains that early repayment penalties can be higher than variable rate products.
Nevertheless loan completions on fixed rates have risen from 6% of total loans contracted each month, to over 70%.
Due to changes in regulation, EU applicants could change the currency of their loan. In the instance  of future earnings being in a different currency. The wording of this rule is not clear. It can be interpreted this applies to all applicants. This ambiguity has meant some lenders will not offer UK nationals a fixed rate. Other nationalities are also affected.
Mixed rate products
A couple of lenders now offer mixed rate mortgages. Shorter term fixes for 3 to 5 years. Followed by variable tracker. This allows borrowers during times of volatility to fix in short term. However take advantage of dropping interest rates in future years.
Contact us to understand more about what products might suit you and what you can borrow.
Buy to let Mortgages
As a Spanish Mortgage product type these do not exist. It is unusual for Spanish Banks to restrict, the ability of the owner to rent a property out. However no buy to let mortgages in Spain are available. Consequently all loans are based on the affordability of the individual applicant and future rent is not taken into account. The facility to offset interest payments against rent coming in should still be possible. This is the case even if the property is held in a personal name. The mortgage in Spain is not however going to be considered a loan specifically for rental purpose.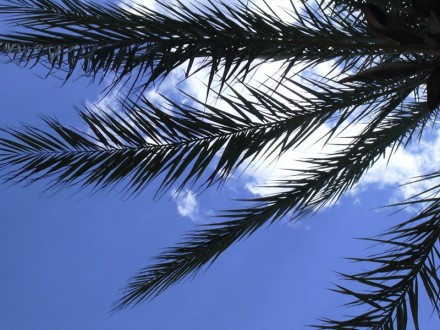 Commercial Mortgages
Non Resident commercial lending, in all but very rare circumstances is extremely difficult to secure, with Spanish Banks .Generally lenders only offer residential home loans. Each commercial application is looked at on a case by case basis.
What Spanish mortgage options are available
Repayment Mortgages
All loans in Spain with Spanish Banks are of a repayment nature. Terms of between 20 years to 25 years are standard. Maximum age by which the mortgage in Spain must be repaid is 75 years. Some lenders will restrict this to age 65. Most lenders will want the applicant to be no older than age 65 at commencement of the loan.
Some lenders whilst offering longer terms within their portfolio look to keep years to a minimum. This is to ensure more capital is paid off quicker. So in the instance where a client can easily meet higher repayments.
Spanish loans are predominately variable trackers. They track either the 12 month Euribor or the old IRPH , which is a rather obscure Spanish bank rate. The IRPH is almost obsolete for new contracts. Loans tracking the 12 month Euribor are normally reviewed once a year. However review periods can be more regular. The rate is adjusted against that months published prevailing Euribor for completions and revisions. The margin above Euribor for repayment loans remains static for the lifetime of the loan. Overpayments are allowable by law. Maximum early repayment charges for a repayment loan are, 0.25% for 3 years or 0.15% for 5 years and 0% thereafter. Most Banks apply the maximum by law for both full and partial overpayments. Regular monthly overpayments are not an automatic option. You may however request in advance to pay more in any given month.
Fixed or mixed fixed variable rate loans can have higher early repayment penalties during the fixed rate period. These are only applied as a percentage of the interest rate loss or capital repaid and the lower of the two. They can be up to 2% first 10 years and 1.5% thereafter, but few Banks apply the maximum.
Interest only Mortgages
Interest only once readily available in Spain has now disappeared from the market. In some rare circumstances and on a case by case basis the Spanish Banks may still consider a very short term of interest only between 6 to 12 months. To obtain this facility rationale as to why it was required would need to be presented and agreed. The few banks who still offer construction or self build mortgages may allow the payments to be interest only during the construction period. Where available this would be up to a maximum of 2 years.
Fixed rate mortgages
Fixed rate mortgages are available. There are two types of fixed rates in Spain. Firstly those where the rate is fixed for the term of the mortgage. Secondly where the rate is fixed for a specific length of time which then reverts to variable. As Spanish Banks have moved toward fixed rates it has become more difficult to get a mixed fixed/variable. Full term fixed rates are the most widely offered. Full term fixed rates product types in Spain, are currently competitive.
In the past, fewer than 10% of all loans in any given year were on completed on a fixed rate basis. Traditionally variable rates were the preferred choice of the Spanish Banks. In subsequent years this has changed .
Fixed rate options range from between 3 years to 30 years. Fixed rates cannot be secured at application as would be normal in the UK. Consequently the rate will be that available at offer as designated on the FEIN. However most lenders will hold the rate given at financial approval. In the instance where completion happens while the approval is still valid. There is however no guarantee they will do so.
If a client applies and has underwritten a loan on a fixed rate basis and when the offer comes through decides not to progress on a fixed rate basis, the application must be reloaded and underwritten again on a variable rate basis. Early repayment charges when relating to a fixed rate product can be as high as 2% for first 10 years, and up to 1.5% thereafter and the lower of the interest rate loss or capital repaid.