Who are the main Spanish Banks and are they still offering Spanish Mortgages
Of recent years due mainly to mergers, the range of Spanish Banks offering mortgages in Spain is limited. Many brand names are starting to disappear. Post merger new owners re-branded and closed Branch Networks. Consequently the banking system is in a constant state of flux. Despite the fact headline rates will include linked products, Spanish Banks are required to provide a rate with and without linked products for mortgages in Spain.
Deutsche Bank mortgages in Spain
In recent years Deutsche Bank had withdrawn offering mortgages in Spain to persons not earning their incomes in Euros. This has precluded UK citizens from applying to them. To maintain access to the Scandinavian and Swiss market they developed very complicated currency mortgages. Offering applicants a loan maintained in their home currency. Where they do offer mortgages in Spain  it is at 60% loan to value. Rates can be competitive however a rate protection policy is compulsory. The outcome of which adds significantly to overall cost.
Lloyds International ES
In May 2013 it was announced that Lloyds Bank was selling its small branch network and its current client book to the Sabadell Group. The implications of this meant, the last lenders offering any interest only periods for Spanish loans disappeared.
BBK
After the banking crisis BBK took over Caja Sur and Kuxta. Through the process of merging the new network kept brand names like Caja Sur. In the instance where regionally they deemed it sensible to do so.
For many years the bank had focused almost entirely on selling their own properties. If you bought through them they would provide Spanish loans for up to 70%. From quarter 4 of 2015 the Bank took a far more aggressive approach to the total mortgage market. Both for residents and non residents. Firstly by launching new product. Secondly lending for independent properties. Their loan to value is up to 70% . Product terms may some linked products. These can include 5 years of building insurance payments upfront.
Sabadell Group
As the 4th largest Bank in Spain the Sabadell Group has taken over a number of other Spanish Banks including CAM. They are one of only two banks who continue to offer mortgages in Spain up to 70% as standard. Whilst trading as a group the network actively continues to offer non residents Spanish Mortgages . Its purchase of Lloyds in Spain confirmed their ongoing desire to supply the nonresident market. In 2015 Sabadell bought the TSB branches from Lloyds in the UK. Further proof of their desire to increase their presence and product base with non Spanish clients.
Product terms are competitive, they can negotiate some of the best terms in the market, for the right client profile. Life cover used to be compulsory for all applicants. To avoid the borrower cancelling it at a later date, they add the life cover as a one off premium. The lump sum is added to the mortgage loan and amortised over the life of the loan. Regulation prevents them now from making this compulsory.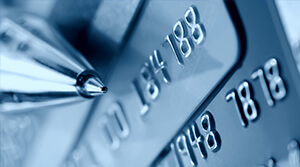 Barclays Spain
On the 8th of May 2014 Barclays Bank in Spain announced that they would be moving the Spanish banking retail arm to non core business. As a consequence they would sell or liquidate the division. Subsequently Barclays was bought by Caixa Bank. Remaining active in the non resident market as Caixa they opened a new international arm Hola Bank. Under Caixa Bank rates are linked to the total relationship. Also Normally the borrower must earn a minimum of net € 45k in order to apply.
Bankinter
Spanish non resident mortgages in Spain are offered by Bankinter for up to 70% loan to value. UK applicants who earn are above gbp 40k can access 70% as can all Northern European applicants
Therefore 70% for UK based applicants or those residing outside Europe will only be granted where the purchase price and loan size is deemed significant enough. The earning levels of the applicant must also be high.
Whilst they have keen pricing on fixed rate products, not all borrowers can access these. Because of regulation change for those earning outside Euros, fixed rates are not available. In line with other lenders Bankinter will negotiate on pricing and conditions for the right client profile. Due to diligent lending during the boom Bankinter did not suffer the same issues in the crisis in terms of defaults, . For non residents Bankinter continue to actively offer mortgages in Spain.
Bankia
At one time the largest Bank in Spain Bankia was an amalgamation of a number of Banks. Because of the Banking crisis they were forced to intergrate by the Spanish Government. They are now part of Caixa Bank.
Unicaja
Still providing Spanish Mortgages Unicaja has no set products. Applications for a Spanish Mortgage are client specific. Risk department requires you pay for and obtain a valuation before undertaking full fiscal analysis.
The resident market is Unicajas focus. However Unicaja have many inland branches. This means they can be effective for resident loans and when considering a loan on Rustica land.
Santander
Spains largest Bank Santander is not focused currently on its home market. A few years ago Santander withdrew their UK based Spanish Mortgage department. Consequently access to any loans is only via their Spanish network. Loans are normally a maximum of 60%, and for non residents rarely at the best pricing. They do not work via brokers so access must be by direct application.
CajaMar
For mortgages to non residents Caja Mar prefer applicants to buy property the Bank owns. Whilst the door remains open to other applicants maximum loan to value is normally 60%with high rates.
EVO Bank
EVO like Bankia are an amalgamation of a number troubled Banks. Previously owned by the government they were effectively only offering non residents mortgages when the client bought one of their stock. Bought out a few years ago by a US investment fund they are no longer active as a lender.
Abanca
Abanca have a UK based branch in London and will offer UK residents a loan in Spain up to 70% of the purchase price. Rates are generally mid pack in terms of competitiveness.  All headline rates are "from" so each rate is given on a client by client basis based on overall risk of the application. In order to apply you must have an NIE certificate. Underwriting is slow.
Banca March
A privately family owned Bank, Banca March quietly gets on with business. Mortgage rates and conditions are client specific based on the quality of the applicants fiscal situation. At one point Banca March was the most solvent Bank in Spain, and had the highest solvency rate in Europe. They were voted best private bank in Spain for 5 years running.
CajaMurcia
As a privately owned savings Bank CajaMurcia remains active but only in the Costa Blanca. Preferring to mortgage only their own stock, but will consider other applicants. Rates and terms are client specific but up to 70% can be considered for the right client.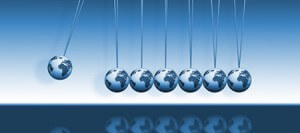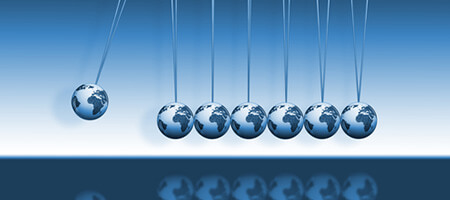 Citibank and Banco Popular
Citibank have a small network in Spain but do not offer any Spanish mortgage facilities.
Hard hit during the boom due to a high exposure to new developments. Despite this they were however during the last few years, until a takeover. Key issues remained that they often liked to link to obscure indexes rather than Euribor. Underwriting and risk assessment was erratic. In recent years Banco Popular was taken over by by Santander.
TARGO Bank is a small network previously owned by Banco Popular. With better service levels, clearer criterias and an ability to look at more complex lending like plots of land. Also mortgages not in a personal name. As a Spanish Bank TARGO will only lend in specific areas, where they have a branch presence.
Caja Sur
Caja Sur can offer up to 70% loan to value to non residents and are part of the BBK group.
At present they only offer fixed rates.
Loans below the 400k mark are the Caja Sur preference, and they therefore tend to operate in the middle market rather than high end.
BBVA
BBVA is Spanish second largest Bank. Offerings of Spanish mortgages to non residents but access and product is limited. Like Unicaja if applying in Spain terms will not be known until a valuation has been paid for. Terms are client and application specific. At one time BBVA London had a jointly Bank of Spain and FSA regulated product. This service was offered from their UK Branches but subsequently the facility was dropped.  The London arm of BBVA is no longer offering residential loans for non residents buying in Spain.
Caixa Bank
Spain's 3rd largest Bank. With their Hola Brand a lender actively look for non resident mortgage applications. As a Spanish Bank they prefer the top end of the market. They offer up to 60% loan to value ( 70% for UK nationals) and up to 50% for loans in excess of €1m. The Bank offers a competitive fixed rate for the first 5 years followed by relatively low margins above Euribor. Limited on age and total term of loan Caixa links rates to total relationship.
A Spanish lender, Caixa bank have a very low headline fixed rates. However the product is linked to ancillary products. Some of which would be difficult for a non resident applicant to meet. It is the case that written into the mortgage deed is a different rate should linked products be cancelled. To consider lending Caixa Bank normally have a minimum earning level of around € 45k per year. .
UCI
UCI are the lending arm of a joint venture between Santander and a French Bank. Moreover UCI does not have a branch network. Consequently they purely offer Spanish mortgage facilities. House loans are for both residents and non residents of Spain. Service levels and consistency of underwriting can be the key issues for UCI. As a lender UCI also have many geographical or property limitations.
Up to 70% loan to value can be offered by this mortgage lender. However currency of earnings may preclude certain nationalities. Interest rates include a competitive variable rate and a range of fixed and mixed rates. The mixed rates can be taken from 3 years to 20 years fixed, followed by variable. To gain their lowest rates you must contract buildings insurance. In this instance 5 years of premiums are payable upfront. Because they are not a Bank a bank account can be opened with another entity.
NY KREDIT
NY KREDIT are a Danish Bank. They offer mortgages in Spain but only to passport holders of Denmark, Sweden or Norway. The Danish bank cannot offer loans across all of Spain and have minimum loan level sizes. For Scandinavians who can access them they provide good interest rates and higher loan to values. This financial institution remains the only bank able to offer interest only.
BMN
BMN were an amalgamation of a number of smaller Cajas including Caja Murcia and Caja Granada. In the last half of 2015 this Spanish Bank came back into the non resident mortgage market with a range of best buy products. The lender was taken over by Bankia in 2017 and subsequently Caxia Bank.