Last week saw a number if the major Spanish Banks report their first quarters figures.
In general the numbers reported by the Spanish Banks showed a steady improvement both from the last quarter and on a year on year basis.
Profits started to show some recovery and bad debts for mortgages look to have reached their peak with most Banks showing a small decline in the percentage of bad debts coming onto the books.
Last year Bank profits were hit by new provisioning rules which were implemented both on demand from the EU and the Bank of Spain. The Spanish Banks now looking good shape to pass the next stress test due soon even for the likes of the government owned Bankia group.
BBVA the second largest Bank by capitalization was one of the few Banks to report lower profits which may have come as a surprise to the market.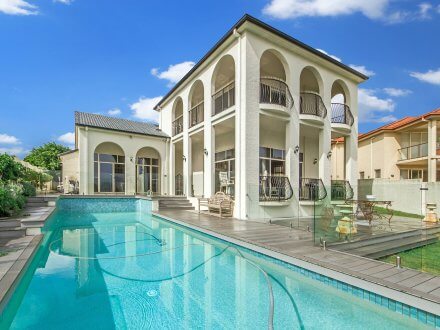 Which Spanish Banks showed overall improvement in profits
Bankinter one of the big 6 saw profits increase although they were very slightly below market expectations. Bankinter has one of the lowest bad debt ratios for mortgages at just over 5% with the average being closer to 13%. The lower bad debt ratio is partly due to the fact that Bankinter did a lot of its lending during the peak times with finds from GMAC the book of which was sold onto investment funds very quickly into the crisis. Bankinter also sold on much of its personal loan book. Bankinter is benefiting from a speedy and pragmatic approach to the situation the Banks found themselves in a few years ago.
Is the improvements to profits helping credit flow
Credit in general is opening back up and at present there is something of a price war on amongst the Spanish Banks as they look to lend to small to mid size businesses. With a general feel that the Spanish economy is recovering the Banks are looking to lend in the commercial arena where good margins can be charged even if a price war is going on.
Interestingly Spanish Banks benefited at least in the short term from lower deposits levels with high outgoing interest payments so the margin between what they had to pay out for funds and what they could charge has in fact improved.
What is happening with residential mortgages in Spain
For non resident Spanish Mortgages the price war has not yet started. Whilst some of the Banks will now actively look to reduce their margin offerings for quality clients rather than lose a completion the standard pricing remains at all time high.
What is clear is that in the first few months of 2014 the mortgage targets implemented at the beginning of the year are not being met. Each Bank is currently reviewing its policies and pricing and actively looking at what each other are doing.
Whilst this desire to understand their positions in the market place is certainly under review this has, as yet to filter through to changes that seem from our experience to be preventing applicants from taking up mortgages.
Compulsory products linked to Spanish loans
One of the key areas where in particular nonresident applicants take issue are the implementation of a number of compulsory products and in particular in certain Banks and areas where life cover is added to the loan as a lump sum. The continuing use by some banks of minimum floor rates and overall high margins above the Euribor.
Resident mortgages in Spain
In the resident market there is now much more competition for residential loans with rates out there as low as 1.25 % above Euribor. The resident market has however become very complex with headline rates being pretty meaningless to most applicants.
All rates are now linked to a loan to value, other products taken, minimum earnings and sometimes type of employment. It can take in some instances Einstein to work out what in fact will be offered to a particular client before an application is made. The complexity of the products and the implications at a later date of changing as a mortgagee one small part of the total relationship means that mortgage applicants may well complete on what appears to be a very competitive loan but in fact do so with little real understanding of the total product they are taking.
Transparency is there and all Banks are forced by means of the FIPER introduced some months ago to outline before completion the exact rules of the loan but for most lay people the products are so complicated that without a degree in math's it might be difficult to really appreciate what you are in fact getting or measure it against any other offer.
Transparency and simplification needs to happen
It can only be hoped that as the Spanish mortgage market continues to emerge from the banking crisis that simpler and more readily understandable product is launched that allows applicants to truly assess one offering against another.
For non residents mortgages are more simplistic and streamlined as all Banks have standard offerings which whilst linked to compulsory products have little other idiosyncrasies included.
In general buying in Spain and legal advice is now more transparent and safe than it was a few years ago and prices are realistic we just need the lending market to catch up fully.