Decrease in Spanish Mortgages according to INE
December 2012 saw a further drop in overall mortgage lending in Spain. On the vaguely positive side the decrease in number of loan completed in December 2012 in comparison to November 2012 was less negative than November to December numbers for 2011. In 2011 the drop month on month was 12.9% whereas in 2012 this was 8%.
Whether this means there is a genuine slow down in the decrease of loans constituted remains to be seen.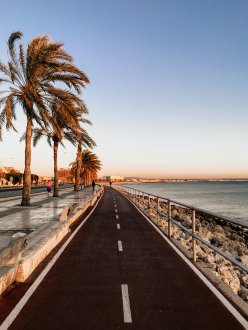 Spanish Banks reducing mortgage books
The slowdown month on month of the decrease of Spanish Loans could be a sign that the Banks, who have been actively reducing their mortgage book levels have finally got to a point where they cannot and possibly should not reduce the books further as the subsequent drop in income is more of a longer term threat to the business than the leveraging they had before.
It could be the slowdown in the decrease of loans completed was down to the last minute rush to complete on property purchases before the IVA increase and capital gains tax discount ran out.
Equally it could be neither of the above and just a general slowdown in the decreases given that the volume of mortgage lending has fallen so heavily in the last 5 years. In certain regions the data shows an overall growth in December of mortgage numbers two significant regions being the Canaries and Balearics. Both will have a heavy skew toward holiday home purchases.
Levels of Mortgage loans
The total number of residential loans constituted in Dec 2012 was 17,577. The annual drop in numbers of Spanish loans granted reached 27.8% and the amount of capital lent in 2012 dropped by 29.9%. The amount of mortgages cancelled in Dec 2012 reached 29,284 so showed yet again another month of a net drop and outflow in overall mortgage levels.
Average interest rates continued their upward trend of the last 4 months coming in at 4.45% despite little to no movement in Euribors. This means the Banks continue to edge up margins to compensate for falling earnings in other areas.
The amount of fixed rate loans completed dropped from 4.2% of the total to 2.8%. Following previous trends the percentage of total mortgages granted which related to Rustica properties dropped to 7% with 57.5% of all lending being made to individual urban properties.