2020 Spanish mortgages
In the last few days the INE office in Spain issued the Spanish mortgage results for December. Also  total year. For home loans Spain.
As would be expected the year ended up down on 2019. Perhaps though not as drastic as one might have thought.
The first 2 months of 2021 have been slow. Due to a further lockdown. However activity levels are rising as people anticipate an opening up in second quarter of the year.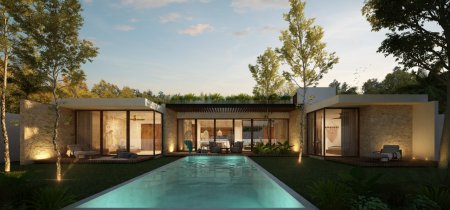 December figures
In December the number of new Mortgages in Spain reached 26.128. This was a drop on the previous month of 9.1%. Also a drop of 14.8% against the same month of 2019.
Capital lent as credit for buying a Home in Spain reached 3.544€. Down 9.08% on November and 7% against December of last year.
Average loan sizes dropped slightly from November. Reaching € 135.658, however remaining up over December 2019 by 9.2%.
Home loans as a percentage of all new credit remains high
Like November, a disproportionate level of lending in Spain was granted for the purpose of buying a home. In normal circumstances home loans make up around 60% of all new credit. In December this was 69%.
Lending against assets for Commercial purposes is down. As is lending for land and development.
Stability in interest rates remain
Interest rates remain stable for home loans Spain.
Average rate over 25 years was 2.47%. Firstly made up of an average variable rate of 2.21%. Secondly an average full term fixed rate over 25 years coming in at 2.79%.
In terms of mortgage types, variable rates made up 50.6% of all new Spanish home loan contracts. Fixed rates formed 49.4%.
The ECB base rate remains at 0%. The 12 month mortgage revision rate remains in negative territory.
Non resident hot spots most heavily affected
The affect of lockdowns and Covid have been felt in 2020 across most regions in Spain. In December there was a marked fall in lending in the Canary Islands. down 56.5% on last year and the Balearics down 17.5%.
Both markets are relatively small with lower resident populations than mainland Spain. Affect of lack of non resident buyers and borrowers is therefore felt more heavily.
2020 data for full year home loans Spain
In 2020 for the total year numbers of Spanish mortgages and Capital lent was down on 2019 but this was mainly offset but a much higher average loan size.
The total number of new loans for the year was 333.721, minus 7.6% on 2019, with 2019 only increasing 3.7% over 2018.
Capital lent was minus 0.8% over 2019 which was up 4.8%. Average loan size was 7.4% over 2019 which in turn had been up 1.1% over 2018.
The number of new loans exceeded 2016 levels but was slightly less than 2018 levels, when 348.300 new loans were constituted.
For the Spanish Banks , due to a reduction in the number of loans being redeemed or cancelled, 2020 actually showed a net increase to their mortgage books.
ThiS therefore means, despite the difficulties of the year, net earnings from interest and linked products should have increased.
2021 underwriting challenges for Spanish Banks
Going forward underwriting has become difficult for lenders. There are many differences between Banks as to how they view an application in Spain where someone in a steady job was furloughed. Also self employed who had government support.
Certain applications, from heavily affected industries, like the travel industry are finding it hard to get through the application process. Even if previous years show fundamental fiscal strength.
No-one is sure of the long term affect of the situation on business.  How long it will take to recover or indeed if jobs will remain once furloughing stops.
Spanish Banks do not want to reject good applications from people with short term problems.They themselves are unsure of what damage to the economy shut downs will have. Neither for how much longer regular shut downs will be needed.
Getting a Mortgage in Spain approved early on in buying process is essential
The advice would be before considering buying in Spain, make a mortgage application, have the loan underwritten before making any commitment. Levels of uncertainty will remain throughout 2021.