Spanish Lenders now offer re-mortgages in Spain
Finally Spanish Banks seems to be waking up to the possibility of offering re-mortgaging in Spain
For many years Spanish lenders have resisted the process of re-mortgages this being the movement of an existing loan from one lender to another with better conditions.
Historically they have avoided it due to the subrogation process whereby the existing lender had a formal opportunity to match the new terms being offered and retain the loan.
This meant any Bank in Spain offering new conditions could find themselves doing a lot of work on an application which ended up with no new business.
In recent months two lenders have started to actively seek re-mortgages.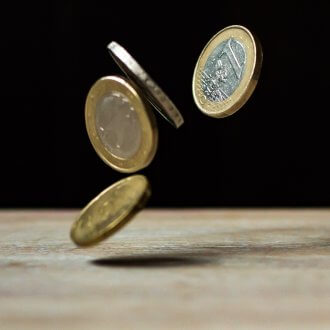 Benefits for lender and borrower
From many aspects, particularly risk, taking over on better conditions an existing loan is a positive. Rather than dealing with a new borrower whose history of good payment is not known they are taking on a Spanish mortgagee with history of on time payments.
Loan to values due to lack of interest only are generally lower as well.
Changes in recent years which no longer allow lenders to automatically add linked products like life cover mean some historic loans are not competitive.
Even if the rate cannot be beaten re-mortgaging may be worthwhile for a current mortgage holder. The new mortgage in Spain may reduce the overall cost by getting rid of unnecessary add on costs.
Benefits of changing lender have to be weighed up against cost. Unlike UK and other countries the costs of the process are not covered by the Spanish lenders. Whilst costs can be kept to a minimum by way of subrogation, some costs will apply.
These costs will include a new valuation. This is required by Bank of Spain. Costs may include redemption penalties from existing lender and set up fees from new lender. There will also be some Notary and land registry costs.
Previously in order to ascertain if moving an existing loan from one lender to another is worthwhile a full application had to be made.
This meant the borrower in Spain had to go through putting together a fully documented application before they could work out any savings.
Ascertain potential savings quickly and easily
One Spanish Bank has now streamlined this process. They are offering on the back of a completed questionnaire to outline the terms and conditions they could offer on a re-mortgage. This would include an improved rate, removal of certain linked products and lower set up costs.
With minimum input from the borrower this allows for a calculation of how long it would take to recoup costs from the better terms and work out if a move is viable and worthwhile.
All of this can be done and clarified before the process of making a fully documented mortgage application has to be undertaken.
For borrowers tied into hefty Spanish Life cover costs, high banking charges or historically high rates undertaking this process could be very cost effective.
Who is most likely to benefit
Back after the banking crisis whilst mortgage levels in Spain were low rates were very high. Anyone with a loan in Spain from the years of 2010 to 2016 will almost certainly be offered better conditions.
Obtaining new funds when re-mortgaging remains an issue. This can only be offered if the funds are to remain in Spain and be used for specific purposes. This could include improvements to the existing property or partial help toward buying another property in Spain.
The new process is being trialled by the lender in Spain so they can understand the benefits for the borrowers and the Bank. If a borrower wants to sense check if they can save money in the longer term this is a quick and easy solution.
For a no obligation and no cost consultation on re-mortgages in Spain contact us today
today