2015 mortgage and purchase results in Spain
Last month saw the final results for Mortgages in Spain for both the month of December and 2015 accumulated.
Data released by both the INE (statistical office) and the official body for the Notary offices showed growth for December and an increase in all areas of the housing and finance market across 2015.
Interestingly the INE, who takes data from registered loans and sales at land registry rather than completions when they happen, showed a higher level of growth across 2015 than its reporting counterpart. This seems to indicate some of the growth shown by the INE came from completions undertaken in the last two or three months of 2014 suggesting there may have been a slight slowdown for the last quarter of 2015 over 2014.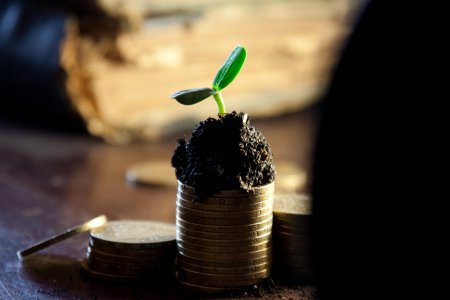 INE data
The statistical office recorded for the month of December 19.362 new loans registered at land registry, this was an increase of 21.1% over the same month of last year. Given that completions of Spanish Mortgages according to the Notary offices were lower in December of 2015 than December of 2014 this increase month on month will relate to signings from the beginning of last quarter 2014 and end of 3rd quarter 2014.
Year on year for the month, capital lent was up 24.1% and the average loan size increased by 2.5% across all home loans in Spain.
Whilst all areas of lending, numbers of, loan size and capital lent, were all up from Novembers registered facilities the increase was very small. These small increases were however the first time in at least 5 years that Decembers Mortgages in Spain were above Novembers, with December's figures normally being below that of Novembers.
2015 figures accumulated
For the whole of 2015 the average loan size in Spain rose by 3.6% reaching a level of € 107.880. Capital lent increased by 24.1% and number of new loans constituted climbed by 19.8%.
In the month 60.6% of all monies lent went toward the purchase of a home, a slight increase on the normal percentage.
When considering capital lent Andalucía ended up the year with a 37.8% total increase in numbers of loans, the Balearics increased by 26.9%, the Canary Islands was up 23.4%, Valencia 10.1% and Murcia 18.3%.
The biggest climber was Cataluña, up a massive 61.4% of more funds lent for the year and disappointing was Madrid down 9.7%. In terms of numbers of new loans Madrid was up slightly at a 0.7% increase so average loan size fell during the year. Cataluña conversely had an increase of only 39.5% in terms of numbers of loans so average loan size here increased.
Mortgages in Spain
Total numbers of new loans within 2015 reached 244.827 up 24.1%; capital lent reached 25.934 million up 19.8% and the average loan size was up 3.6% at €105.931.  This compares with small increases from 2014 over 2013, of plus 2.3% in numbers of loans, plus 4.6% in capital lent and plus 2.2% in average loan size.
2014 was the first year in a number of years that had shown any growth but the growth currently is not enough to compensate for the drops seen in 2012 and 2013 when across both years money lent and numbers of loans decreased by over 50% combined.
2015 figures show less Spanish loans completed than in both 2011 and 2012 despite both these years being well down on previous years. The market therefore still has a long way to go.
By far the biggest challenge for the Spanish Banks remains net outflows. For the whole of 2015 more than 55, 0000 more loans redeemed than new loans constituted.
Improvements to their product portfolios and improving application process may help reverse this trends.
Decembers other trends
90.2% of all mortgages in Spain for December completed on a variable rate basis with 9.8% completing on a fixed rate mortgage product type basis. This is little change from November after a few months of a trend toward fixed rate options.
The average interest rate for loans registered in December reached 3.37% this was up on November despite the Euribor falling within the month but down by 3.5% on the same time the previous year.
Regionally Spanish mortgage completions, matched within the month the levels of increase we have see for the year.Most coastal areas and areas attractive to foreign buyers performed across the year above the average for Spain.
Spanish mortgages new signings
According to the Notary offices mortgage loans for the whole of 2015 only increased by 11.6% in comparison to the INE figures of 19.8% this was due to a lower number of loans completing in the last quarter of 2105 than in 2014 and the lead lag time between what is reported by the Notaries and what is reported by the INE. The average loan size which included all mortgages not just those for houses.
Correlation between house sales and granted loans
Generally the housing market, which clearly needs to continue to move forward for the mortgage market to bounce back, also showed steady if not spectacular growth during 2015.
The INE reported house sales up by 6.8% in December over the same month of the previous year and up 11.1% for the whole of 2015. The increase was led by resale's whose sales grew by 37.2% in the year but was depressed by the sale of new builds which dropped by 33.7%. Total yearly house sales were 354,000 the best year since 2011 when 359, 000 sold.
Sales of homes was down slightly in December 2015 compared to November, this was in comparison to the last two years when December was up on November, indicating a slight slow down on growth during the month.
In 2015 a total of 150,000 houses change hands under the Inheritance title and a further 196,000 changes of ownership title fell under others which includes repossessions.
The Notary office reported an increase of 8.6% in the sale of homes based on actual signings by the end of December.
Average prices appear in general to have stabilized according to TINSA one of the biggest valuation companies in Spain with January showing a 1% increase across all areas with the Islands leading the way up 3.2%. This is an increase against the TINSA base figure of 2007.
The Notary office reported an increase 1.9% in average house price year on year.
The data from all various reporting networks in Spain all indicate steady growth during 2015 across all areas of the housing and finance markets.