Spanish Mortgage lending news in March
Data issued today by the statistical office in Spain show that Spanish mortgage completions continue to rise year on year.
The data is taken from registered loans within the month of March and this means that in terms of overall activity the information is a few weeks behind what is actually happening at Notary. Registration takes between 4 to 6 weeks so loans registered in March will possibly relate to completions that happened in February.
Levels of Increases in Loans in Spain
The number of completed mortgages for residential homes was up 19.7% when assessed against the same month of the previous year. Capital lent was up 20.1% and there was a slight increase on average loan size of 0.3%.
Whilst for Spanish mortgages it is a normal trend loans fell across the board, when assessing March completions against that of February this year.
The average loan size against that recorded in February figures fell significantly from €109.5 to €101.989. The number of completed loans fell by 7% and the amount of capital lent fell by 13.4%. This trend of lower levels from the February to the March is not abnormal with this being the case over the last 5 years except when looking at the year of 2014 when March figures were slightly up on the February.
Purchase of homes
53.6% of all lending was made for the purpose of buying a home. Lending for commercial usage remains in the doldrums.
93.2% of all loans for homes completed on a variable basis. When looking at mortgage product types fixed rates continue to only make up a very small part of total lending in Spain with both Spanish banks and clients preferring historically to complete on a variable rate basis. With more fixed rate availability and more competitive terms for fixed rates being brought to the market in the last few weeks this situation may start to shift.
Index type
The 12 month Euribor was the index used for 88.5% of all completions. The average interest rate was down significantly from 2014. In March 2014 the average rate by which home mortgages completed was 4.04% and in March 2015 this had dropped to 3.36%. Whilst partly due to a falling Euribor the rate also reflects the fact that competition has hotted up within the Spanish Banks and margins are falling.
The Euribor for May dropped to 0.18% and is the lowest level since its inception.
Exchange rates so Sterling versus the Euro as of 27th May was above 1.40 all this is helping buying activity particularly in the international buyers market.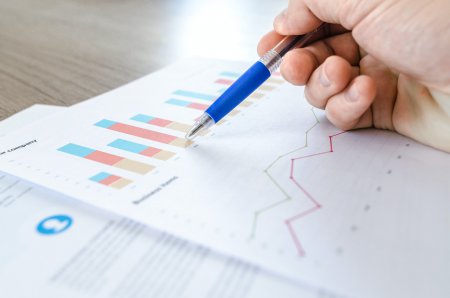 Regionally figures on loans are a mixed bag.
Andalucía performed slightly below the average with numbers being up 11.9% year on year in comparison to the overall 19.7% increase. The Canaries was one of only two regions that showed a year on year drop being down 14.6%, interestingly they were up from February by 34.8% but have struggled this year to show any real increases in either numbers or capital lent. The Islands outperformed other regions in 2014 both in terms of sales and loans and this seems to have steadied with other regions now moving ahead whilst the Canaries remain flat.
The Balearics on the other hand was up 35.3%. Other regions that outperformed the mean average included Madrid, Cataluña, Murcia and Valencia.
The highest level of capital lent for homes was in Madrid during March reaching 3.794m with Cataluña and Andalucía close behind.
Net outflows continue
Of the most concern, after some narrowing of the gap in February, is the level of mortgages being cancelled in comparison to new loans being constituted. Net outflows for dwellings reached 7,511 with loans cancelled totaling 27,317 and new loans on the books totaling 19,806. With over 5 years of the Spanish banks loan books shrinking this trend will continue to cause concern for the major Spanish Banks as a knock on affect on earnings is inevitable unless the trend can be reversed.