Bank of Spain
The Bank of Spain last quarterly report stated lending has tightened in the last few months.
That house sales and Spanish mortgage lending continues to be sluggish.
Mortgage in Spain figures for June reflects this outlook.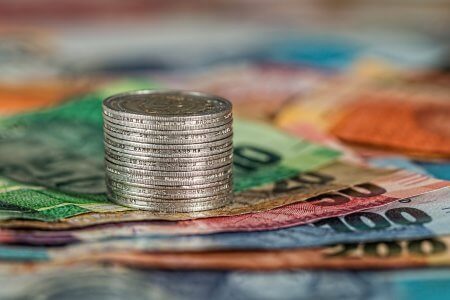 Junes Spanish lending data
In June the total number of new loans was 33.478. This was marginally up on last month. However down 21.9% on same month last year. Annually lending year to date is down 13.7%. Despite a relatively buoyant start to the year
The average loan size was 143.8k. This was in comparison top June last year 144.8k. Up on last month of 141.8k.
The capital lent reached 4.814.018. Increasing by 1.7% on last month. Decreasing by 22.5% on June last year, and down 1.5% year to date.
Lending for home purchase
In total 65.8% of all secured credit was for the purpose of buying a house. In line with sluggish growth and tighter lending loans for lending was 4.5%. This is very low when looking at historic figures.
Interest rate changes and their impact
Interest rates still lag behind reality for new Spanish loans. The average rate over 24 years was 3.19%. Up some 1.37% on same of last year. June 2022 rates were 1.82%.
In a slight shift the percentage of variable loan contracts made up 40% of all new lending in Spain. 60% was on fixed rates.
This may be a reflection of borrowers believing in the shorter to medium term Euribors will start to fall. Most lenders provide a first year fixed rate and don't review for 12 months.
Whilst when rates were low Spanish Banks made the first year rate a premium rate. Currently the first year rate is lower than prevailing tracker rates.
Spanish Banks are also looking to reduce margins above Euribor to attract new business. However, for the non resident mortgage market they remain above those give before the banking crisis.
1.5% above Euribor is the average being granted. Fixed rate levels remain below variable. Fixed rates are now higher than they have been for many years. Redemption penalties are higher than for variable. Alos under Spanish mortgage regulation borrowers can switch to fixed at a later date.
For many applicants going through the application process short term fixes are looking more attractive. Protection against uncertainty now. Option to take advantage of falling rates in medium term.
Spanish Banks see falls in mortgage books
With regionally only the Balearics is showing any year to date increases in activity. All other regions being down against last year. For yet another month Spanish lenders saw a net outflow to their loan books. In total 39.962 loans were cancelled or redeemed.
12 month Euribor for September and outlook
The 12 month Euribor for September dropped by a small amount. Down to 4.073%. Inflation in Europe remains stubbornly high. It is anticipated the ECB may yet again raise the base rate. This could cause the Euribor to trend upwards again next month.