Buying off plan.
What are the off plan purchases mortgage risk in Spain. When buying off plan in Spain you are securing the right to buy at completion of the construction. The contract means that whilst you have the right to buy and will pay staged payments to the developer during the building phase as agreed you do not actually own the property or any part of it until the day the deed is signed and the property bis handed over.
In some countries it is possible if you are buying off plan to get a mortgage agreed and guaranteed for completion and in some instances the loan can contribute toward the staged payments.
In Spain with a Spanish Mortgage this is not the case.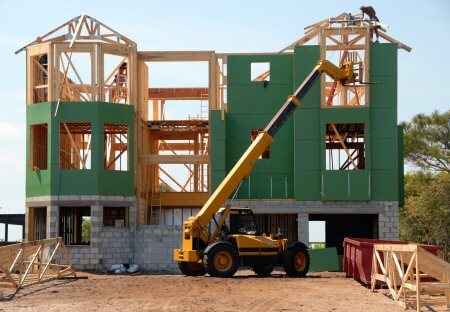 How does the funding process for off plans work in Spain
It is not possible to either raise funds to make the staged payments with a Spanish lender nor to obtain for a future completion a guaranteed mortgage for completion.
If the construction is only 3 to 4 months away form being built it is possible as it is with a resale to get a mortgage in principal agreed that would still be valid for the time between when it is agreed and the property is ready to be valued and signed over but anything over and above this the approval would no longer be valid.
Risks associated with buying off plan
Whilst if you have an underwritten fiscal approval updating and re-instating this is possible with relative ease and provides some level of comfort that the loan will be forthcoming should anything g change in terms of the borrows situation or indeed Spanish Bank criteria then there could be a situation where the approval could not be updated.
This means committing to buy an off plan property, paying over any level of non refundable staged payments becomes a big risk if it is absolutely necessary to have borrowings to complete and you have no other means by which you can raise those funds.
Mortgages in Spain are not guaranteed for unbuilt properties bought off plan. For self builds where you own the land there also remains some risks but construction loans do work differently.
A loan in Spain for completion of an off plan purchase should be a preference not a necessity if you want to make sure your deposit monies are not at risk.
Even if a developer tells you that there is guaranteed Bank mortgage for completion this does not mean guaranteed in the truest sense of the word.
All it means is there is an agreed level of funding attached to the property which will be available at completion as long as the purchaser fits Bank criteria at that point, and the Spanish Bank is still lending at that point .
Developers loans do not mean guaranteed funding
Many off plan purchasers found out to their cost back in during the financial crisis that guaranteed did not mean guaranteed for them. This is the problem with off plan purchases, mortgage risk in Spain.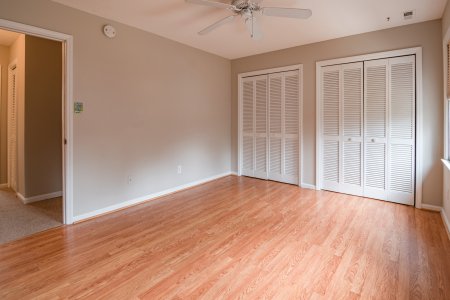 Things can and do change
Whilst it is unlikely we would see again a Banking crisis of the magnitude of 2007/8 where Banks in Spain ran out of capital so could not lend what can and does happen on a more regular basis is that changes brought about by for instance things like Brexit, COVID 19 or a general downturn in the economy of either Spain or the country the borrow is resident in is that Bank criteria changes.
A British buyer who a year ago qualified for instance for a Sabadell loan because their debt to income ratios were 38%, loan to value 70% might now struggle because debt to income ratios are 25% and loan to value 60%. A UAE buyer who committed to buying before the new Spanish regulation put in place last year will now find many lenders including possibly the developers loan are refusing to lend because of the currency they earn their income in.
Whilst other options may be available for these buyers for some it will not be. Contact us today, if you have been affected by this issue
Because of these potential changes and fluctuations no lender will give a guarantee offer of lending that lasts for the time it takes a new property to be built.
Generally speaking a fully underwritten fiscal approval subject to valuation will be valid for 3 months and a full offer of lending 1 month. Whilst it is unusual for this to be withdrawn or not re-instated after it has been gained it is not a 100% guarantee it will be.
Most developers require a minimum of 20% down payment during construction and this can be anything from 20% to 50%. To agree to this without knowing exactly how you will find the funds to complete is putting at risk some significant amounts of your money.
It should also be borne in mind that the lender will finally offer a percentage of the original purchase price or valuation but the lower of the two.  It should also be considered that they will not allow you to take back any funds paid over to the developer already so if you want a 70% loan but you have a 40/60 payment plan you will only be able to get a 60% loan at completion.
It is possible to minimise the risk by making a mortgage application before you commit to buying something off plan so you can at least be sure that if you were able to complete now you meet current Bank criteria, and the fact already an underwriter has signed off the loan may help but it is not going to remove the risk completely.
Who can safely consider buying off plan
Buying off plan can have its benefits both in terms of what finally, when built the property may be worth, you should, although again not guaranteed see some growth before completion and It often means you can select from a range of finishings to suit your needs However in reality it should only be considered by cash buyers who would prefer not to finally use their savings or those who have other ways of raising the funds than just doing so as a non resident in Spain.
For those mortgage applicants where this is not the case better advice is to stick to resales or nearly completed new builds so the Spanish mortgage process can be undertaken with certainty of funding be in place for completion without putting at risk your deposits.