May 2020 loan numbers down on last year
Data issued this month for Mortgages in Spain for May showed a large decline against the same month of last year but small increases in the situation over April.
The data is a little surprising given the lockdown situation during April which is what Mays figures are likely to reflect and the fact that land registry was closed during this period.
It was expected that Mays mortgages in Spain figures would show a decline over Aprils which would have reflected completions from February and March before worst of Virus crisis.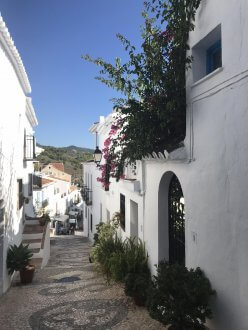 Cancellations less than usual
In terms of Spanish mortgages being cancelled within the month the figures were on par with previous month and well down on normal levels. These figures look to be in line with what is expected as less people would pay off their loan or move during this period.
If the numbers are accurate whilst Spanish lenders will have volumes well behind last years they will have had for two months a net inflow onto the mortgage books.
Contracts registered at Land Registry
In total 25.538 new loan deeds were registered within the month at land registry. This figure is not by any means catastrophic.
This was a 7.1% increase against Aprils figures but down 27.6% on the same month of 2109.
The average loan size held up well plus 3.2% on last month and up from 123.2k for same month last year.
Capital lent was € 3.247 mk up 8.7% on last month but due to decrease in number down 25.35 on last year.
For the accumulated year to date the number of new loans is down 7.69% but the capital lent up 1% this is because the average loan size has increased by 9.3% according to the statistics.
Normal conditions
Under normal conditions you would expect to see an increase across all figures May over April more in the region of 20% rather than the 7.1% registered so there is a clear impact on activity but perhaps not so profound as it could have been.
Last year June and Julys figures were very poor due to cancelled and postponed completions affected by changes in Spanish regulation and the Spanish lenders not being prepared for these changes so next months figures may in fact yet exceed the previous year.
Rates of interest stable
Interest rates remained stable at an average completion rate of 2.48% of this variable rate average was 2.12% and fixed rates for a 23 year term 2.87%.
For a second month fixed rates out performed variable rates as the chosen loan product type by borrowers with 47.2% being taken on a variable rate and 52.8% on a fixed rate.
Andalucia takes a hit
Regionally the figures again have many anomalies the Canaries were showing a 90% increase on the previous months completions, Madrid was up over April despite lockdown but all regions were down on same month of last year.
Andalucia was particularly hard hit down heavily on last month and last year.
New loan enquiry levels high
New enquiry levels are high but only with potential borrowers considering buying. Very few actual purchases seem to be happening at present. For foreign buyers many are waiting to make a viewing trip much of which has been put on hold due to the UK and Norways decision to insist on self isolation for two weeks on their return.
Covid cases look to be climbing in Europe as it opens up so the next few months will continue to be hard ones in the real estate and lending industry in Spain.