Spanish House sales
The last week has seen a mixed bag of data for mortgages in Spain being issued in Spain.
The transfer of property rights which is published by the INE each month, based on transfers of ownership recorded at Land registry, showed that in March there was slight fall both month on month and year on year.
The fall of 0.3% on the year and a drop of 7.1% on the month were particularly skewed by a drop in Inheritance, swaps, and other titles, which included Bank repossessions of property where the Spanish mortgage had not been paid.
Other titles dropped by 10% on the year and whilst this reduced the overall level of property transfers would not be seen necessarily as a negative if it means the level of repossessions has slowed.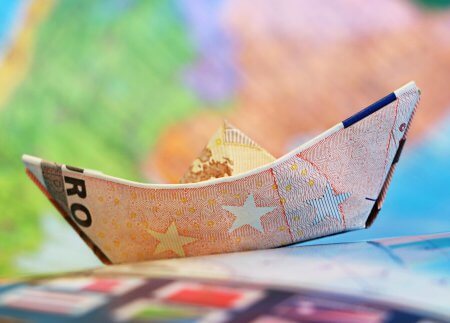 Are defaulting mortgages in Spain reducing
Reductions in the reposession of security linked to a Mortgage in Spain does not necessarily mean that loan defaults are falling. Many of the Banks in Spain now have a no eviction policy and others are losing the fight to take over houses where families with young children or older relatives are involved with the courts refusing to give a repossession order.
Commercial sales versus house sales
March also saw a reduction in the amount of Urban but commercial property that changed hands. This may be a reflection on uncertainty within the business communities due to the political stalemate in Spain. The new elections in June may provide a clearer path forward and it is most likely until matters are resolved, that we will see less commercial property activity.
The sale of properties for homes which may require a Spanish Mortgage, was in comparison to the other areas, whilst down on February's levels, was up by 16.8% year on year and has an accumulated annual increase for the first 3 months of 2016 of 9.2%.
Whilst the month was down on February by 8.2% only once in last 5 years have March sale figures exceeded February, so the figures are not out of sync with normal trends.
New build home sales continued to struggle forming only 19.2% of all sales in March. This was down from the previous year and is well below the levels seen during the boom years. Madrids new build sales however formed 27% of all sales well beyond the share seen in other regions
2015 Foreign buyer levels
Whilst overall the housing sector and mortgage sector continued to see growth data on steady but slow basis for the year of 2015, data published by the council of Notaries showed a marked increase during 2015 of sales to foreign buyers.
The foreign buyers buying in Spain is made up of two statistics those who are foreign buyers but living in Spain and those that are not living in Spain.
Overall the sale of homes to foreigners rose by 12.9% in 2015. Of this 51.7% were not residing in Spain but buying second or holiday homes.
The biggest population of foreign buyers is by far the British who form over 20% of the total. The next highest are Germany, Belgium and Italians.
Foreign buyers living in Spain paid -0.1% less per square meter for their property in 2015 over 2014 but interestingly those that were non resident ,and most likely therefore to have used an estate agent for the transaction, and or have bought a new build, paid 2.9% more per meter squared than in 2014.
Spanish Banks under pressure
Alongside news on the housing market two major Spanish Banks published their quarterly results last week both showing a drop in profit due to a squeeze on margins. With ECB base rate at an all time low and the euribor in negative territory it has become increasingly difficult for lenders offering a mortgage in Spain to be both competitive and profitable.
Further consolidation within the Banking industry and job cuts are expected throughout 2016 supported by the Governor of the Bank of Spain who has challenged them to embrace more quickly, lower cost internet banking and to streamline further the branch networks.
To add to the possible woes of the mortgage lenders in Spain new provisioning rules were passed this week to tighten up and bring conformity to how Spanish Banks provision in the future for bad debt. Changes must be implemented by October 1st.