Spanish Banks
After a number of years of contraction the Spanish Banks are on the acquisition trail again.
Caixa Bank is actively pursuing one of the Portuguese Banks seeing them as a good synergy for their existing business.
With a similar market place to Spain Portugal is obvious choice for Banks looking to expand given the little scope left for growth without further mergers in Spain.
Issues around losing the court action on floor rates has meant Spanish Banks need to actively look at other income streams to support the loss of interest on mortgages in Spain that will hit profits this year as well as any cost of compensation to customers.
Floor rates Judicial finding
Lead by Banks like Sabadell most lenders in Spain are currently approaching pro-actively those customers with a floor rates, offering them a significant reduction in their current terms and conditions and moving them to long term fixed rates in return, for the customer signing away their right to pursue the bank for compensation over the years they may have paid higher interest rates. At present the court has only defined compensation going back to 2013 but it widely expected that this will be extended.
The courts have decided that the Banks were not transparent enough about floor clauses and that the impact of signing this type of mortgage deed was not explained fully. Whilst for many mortgage holders in Spain the compensation on interest may be significant the pragmatic client may prefer to accept a good long term fixed rate now as an alternative to possibly months or years in court action with no guarantee they will win their specific case.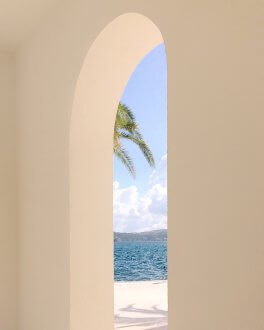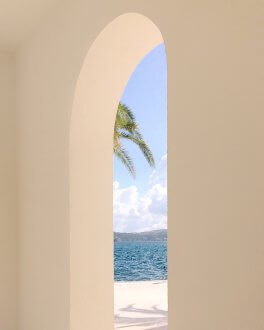 Compulsory Products
The Spanish Lenders may want to look at other areas of poor practice that could come back to bite them in future years, not least the insistence that new loan holders take out lump sum life cover policies which are added to the loan amount to avoid the mortgagee cancelling the life cover at a later date.
Whilst all lenders providing a mortgage in Spain will say that life cover is not compulsory getting an approval or offer if you do not require or want it is near on impossible. At Notary a mortgagee signs to say they accept the term and conditions legally but if this is the only way to get the loan in the first place signing to say you accept it is a moot point.
House sales
House sales registered at land registry in Spain during February rose by 7.3% from the previous month and was 15.8% on February of the previous year. The increased sales in February over the previous month was the first rise between these months in over 5 years. New builds formed 7.8% of all dwelling transactions the highest percentage since February 2015.
A total of 69,857 transfers of homes happened within the month of which 34,771 were actual sales. Other titles which will include the repossession of properties where the mortgage was in default totaled 19,902.
Sales of property recorded at the notary offices within the month rather than those registered at land registry were up 22.2%. The average price per meter square rose by 0.6% to € 1.233.
Mortgage in Spain completions
House loan levels as signed at Notary offices within the month were up 34.7% year on year and up 16.1% on January of 2016. The average loan size for a mortgage in Spain was € 119.142 and according to the notary offices 15,630 new loans were constituted in the month.
The Bank of Spain quarterly questionnaire to the lenders showed that more Banks had relaxed criteria for approvals than had tightened it in a bid to win market share. Despite the rise in mortgage completions lending levels remain well behind normal levels and new demand is believed to be weakening.
Loans registered
Loans registered at land registry in the month rose by 15.9% on the same month of the previous year with 24.887 new loan deeds registered. Average loan level in comparison to that for mortgages signed within the month dropped by 1.3% to € 108.466. Total capital lent within the month reached 2.69m indicating an annual increase to date of 14.4%
54.25 of the mortgages in Spain were lent against dwellings and the intermonth increase so February over January at 6.9% was the highest increase for over 5 years. Capital lent between January and February rose by 9.7% again the highest increase for 5 years.
The average interest rate by which Spanish loans were registered was 3.31% this is lower by 1.2% than February of last year due mainly to a dropping Euribor but was up from 3.27% in January indicating that more loans are completing on slightly higher but long term fixed rate mortgages than variable.
Andalucia and the Canary Islands both saw a small drop within the month when considering the number of new loans but remain up annually all other regions apart from Pais Vasco remain up year on year on both numbers of and capital lent.. Murcia had the highest increase at 23.9%.
Credit net outflows yet again
Total credits cancelled reached 28.146 in the month so with 24.887 new loans constituted there remains pressure on the Spanish Banks with a net outflow situation of the loan books. This net outflow and concerns over the political stability of Spain will have had an impact on the loosening of criteria by the Spanish Banks.