Spanish Mortgage data
Lending in Spain for residential property in terms of numbers of new Mortgages in Spain increased again in August.
The average loan size fell from Julys € 119.6k  to € 111.5k but remained above the same month of the previous year where average loan size was € 110.7k.
The impact of the two parts of the data meant that whilst the number of new Spanish mortgages over Julys figures were up some 6.8% the actual level of capital lent fell from July by 0.3% to € 2.963.674 million.
When looking at the picture for August of 2016 all areas including numbers of, average loan size and capital lent all rose.
The number of loans in Spain increased by 29.1% and the capital lent was up by 30% giving an interannual increase of 12.9% for numbers of new Spanish mortgages and a 19% increase year on year of 19%.
The average loan size is now accumulated 5.4% up on the same period in 2016.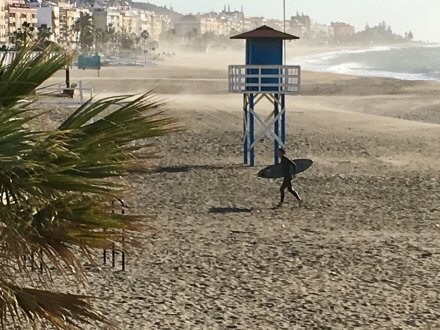 August Spanish mortgages out performs July
In the last two years we have seen the number of new loans constituted in the month of August outstrip those from July. This is partly due to the various institutions connected to conveyance and lending so banks, lawyers and notarys no longer closing down for the whole of August.
Mortgages for the purpose of the purchase of Spanish residential property dropped below the 60% mark in August with an increase of in the are of other urban property which is generally assigned to development/construction loans.
There has been a marked increase in the number of cranes that can be seen on the Spanish landscape as developers start to look to build new property again after many years of little activity.
The Banks in Spain are responding to this by putting their feet back into the development funding pool. This is particularly true where the developments are small to medium size and focused on the quality end of the market.
Whilst re-sales still make up the bulk of the selling and buying market gradually new builds are beginning to become attractive to buyers again.
Interest rates drop
Average interest rates fell again in August reaching 2.77%. This was 14.6% lower than august last year.
Fixed rates made up 40.4% of all new contracts, a massive increase of 55.4% in comparison to the percentage a year ago.
Average variable rates were 2.58% down 20.2%, with the average fixed rate being 3.16% a 3.7% drop from last year.
It is likely the average fixed rate will drop further as the year goes on as the 20 year fixes are being offered out at between 2.6% to 3% currently.
The Euribor to which most variable loans are linked continues to be in negative territory.
Cataluna new lending dips
Regionally Cataluna saw a dip in business during August. With the rumblings about independence hitting the new even back in August it would appear this has had an impact on buyers and those seeking finance.
Buying decisions and finance decisions have been affected by a nervousness of what the future might hold along with the Banks in Spain many of whom have held their headquarters in the region also being cautious.
Both Sabadell and Caixa banks whose roots are in Cataluna made moves after the referendum  to ensure continuity of business in the event of a split or  other legal moves that could affect their ongoing ability to operate from their Barcelona headquarters.
With the situation still not even close to be resolved the downturn in business in Cataluna will probably continue but may benefit the non resident loan market in other regions. We have already seen a significant upturn in the number of international loan applicants who wish to buy for instance in Madrid. Valuations and mortgage costs are lower in Madrid than any other region.
Andalucia and Valencia both performed well within the month as did the Canary Islands. The Balearics has slowed but from a very small base of average 900 new loans each month and Murcia continues to lag behind other regions in its level of increases.
Spanish Banks see book growth
Whilst not yet a sustained trend we had another month where new lending was higher than cancelled loans. In total in the month 2199 more new loans reached the Spanish Banks books than those cancelled or redeemed in the same period.