Spanish Mortgage Overview
Mortgage figures released today by the statistical office in Spain have shown a healthy year on year increase in numbers of loans granted and completed of 14.2% when considering residential dwellings. The number of new loans for the purchase of a home in Spain reached 15,900.
The average loan size dropped by 1.7% to € 104.817 but given that house prices continued to decrease over the same period this is just a reflection of the market conditions.
Total capital lent for residential homes in Spain reached 1.666.6 million up 12.2% from the same month in the previous year. The average term over which a mortgage runs was 21 years.
The numbers are in line with the loan data being reported by the Notaries whose figures are based on completions not yet registered at Land Registry in comparison to the INE who extract their data from Land Registry.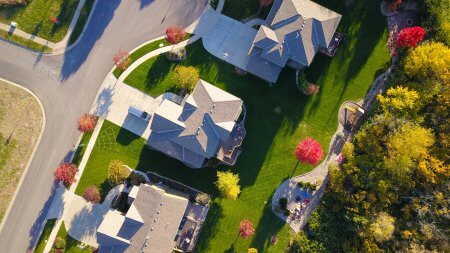 Breakdown of Capital lent
From the total of securitized loans which include commercial lending and personal loans, 53.6% was lent for the purchase of a house. Mortgages secured for the purchase of land made up 8% of the total capital lent and Rustic buildings a further 8%. Commercial lending made up the total at 30.3%.
Inter-monthly mortgage trends
Similar to the month of October   there was however a continuing trend in a fall in the number of loans between the months of the current year. In November the amount of loans dropped by 10.1% when compared to the month of October.  This is the largest decrease in 5 years. The capital lent was also down from October by 5.6%. This suggests buying patterns have changed slightly and is also partly due to no drivers pushing buyers in Spain to complete before the yearend as we have had in other years.
Interest rates
Of the mortgages constituted in November 92.6% where on a variable rate basis, only 7.4% of loans completed with a fixed rate. Variable trackers remain the favored product choice of mortgagees and Spanish Banks.
The average interest rate was 3.49% some 18.6% lower than November 2013. This is partly due to an easing of margins but also significant drops in the 12 month Euribor the index most widely used in Spain.
Spanish Banks have been cutting margins over the last 12 months particularly for the resident population but also minor changes for nonresident borrowers. This trend had looked to continue through 2015 as competition between Banks grew and higher budgets were put in place. Out of the blue in an unexpected move Sabadell Bank who has been the most active of all lending Banks raised margins above Euribor this Monday. This move was announced at the same time as higher targets were put in place for 2015 leaving employees bewildered as to the rationale.
Impact of higher margins
Margins above Euribor are well above that of a few years ago but standard pricing with this Bank has now moved back up to above 4% for the first year and above 3.5% for subsequent years.  The move puts Sabadell behind other Banks in its competitiveness and well out of Sync with rates in other countries like the UK and France. How long before a lack of business reverses this move remains to be seen.
Profit has two drivers numbers of loans and margins. High margins and no loans still equal low profit. Given that all Banks in Spain add to the mortgage compulsory and profitable products like life cover and bank accounts a drop in the number of loans even with higher margins could put pressure on Sabadell as the year moves forward.
Regional differences
Andalucía continued to be the region with the most loans granted but Madrid with lower numbers due to house prices lent more Capital at 382.935 million. Most regions now show an annual increase in both numbers of mortgages and capital lent and should end the full year up from 2013. Interestingly the Balearics a favorite of international buyers showed another decrease in November and has the highest annual decrease of all regions.
Cancellations
The margin between mortgages canceled and new loans narrowed slightly but there continued to be a net outflow with 23,792 redeemed or cancelled home loans in the month and 15,900 new home loans moving onto the books.