Spanish Banks experience a fall in new Mortgages
After many months of consistent year on year increases Julys mortgage data show both numbers of and capital lent falling back in July.
The two reporting agencies the Notary offices and the INE in Spain both showed a retraction of mortgages in Spain for the month of July.
The Notary Offices report on new loan agreements signed within the month and the INE report on new credit registered at land registry. The time frames are therefore slightly different but both indicate a downward trend in lending. It can be expected that land registry levels will drop again in August as the downturn of signings in July continue to filter through.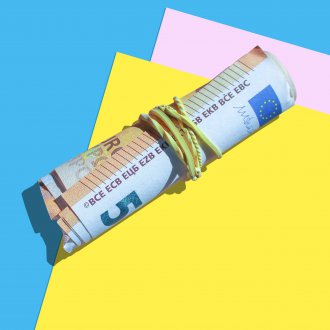 Causes in downturn of Mortgages in Spain
What has caused this downturn after many months of un-dramatic but regular increases may be explained away by the ongoing political uncertainty in Spain and the Brexit vote of June.
UK residents are by far the largest non resident market for buying of property and loan applications in Spain so any issues that affect UK buyers can have an impact on the overall numbers of Spanish Mortgages.
By far however the biggest impact on lending will have come from Spanish residents being wary of making a move and taking on new finance without a government with a clear mandate to govern in Spain. This situation may be helped by the standing down of Pedro Sanchez who was the leader of the PSOE but this may still take a while to filter through to the market place.
Political uncertainty in Spain
Pedro Sanchez was seen as one of the biggest obstacles to forming a government as he refused to support a collation government run by Rajoy. With his removal the parties may be able to find some common ground to allow a Parliament to be formed. This must happen by the end of October or the stalemate will continue until further elections can take place in December.
Brexit may be taking its toll on the Spanish Mortgage Market
Brexit, for UK buyers, looking to take a mortgage in Spain remains an issue for the non resident market. It is as yet very unclear as to the situation for those who either buy a holiday home or look to move to Spain in the longer term. Whilst it is highly unlikely that UK residents will not be able to travel Spain, how long they will be able to stay for, what type of Visa requirements will be required, and whether living in Spain will still be an option is by no means clear.
Spanish lenders whilst not making wholesale changes to their key criteria of qualification of a loan are however nervous mainly about exchange rates and what affect this would have on debt to income ratios for those applicants toward the top end of the normal  maximum ratio of between 35% to 38%. An increase in rejections or reduction in maximum credit being offered is being experienced within the application process for UK applicants.
This level of uncertainty has affected the market and most real estate agents are saying that whilst enquiries remain high actual purchasers are hard to find.
July stats
July data coming from the Notary offices saw the housing market contract and the mortgage loan market for the purchase of dwellings contract with it.
After seasonally adjusting the figures the number of home loans fell 4.4%, average loan sizes fell by 2.6% .
Supporting a nervousness amongst the Spanish population loans for business purposes or construction fell even more dramatically within the month.
Spanish mortgages registered which will include signings from earlier months saw a fall of 26% on the previous month of June, and 19.7% on the same month of the previous year. In total 18,706 new home loans were registered in comparison to 24,250 Spanish loans canceled or redeemed in the Month.
Fixed rates made up over 24% of all new loans in comparison to less than 10% of applicants choosing the mortgage product type in July of last year. Average interest rates moved up slightly month over month but remains down on last year.
New Spanish loans decrease in all regions
Regionally the star performer of the year "The Balearics" saw a massive fall in business in July dropping 30.8% on the month of June and down 40.9% on the same month of the previous year. In total 734 new loan contracts were signed a big percentage of which will be from foreign buyers. Brexit and uncertainty in Europe will almost certainly have affected the levels.
All regions of Spain saw a drop in business during July with Murcia showing the lowest decline, but off the back of very small numbers with only 556 loans completing in July.
Volume wise Andalucia and Cataluna both registered 3,432 new mortgages each and remained as is normal the two regions with the highest absolute numbers.
Spanish banks under pressure on margins and new business will hope Julys figures are a blip rather than a trend.