Mortgages in Spain figures for April 2022
Aprils home loan data suggest there is a slow down in growth from last year in Spanish Mortgage figures for April.
Numbers and capital lent remains up on last year. However both month over month, and accumulated to date, Aprils figures over March suggest the market is stagnating a bit.
With a fear of rising interest rates for loans in Spain. The 12 month Euribor rose again in April 2022. Also  economic issues surrounding inflation in Spain, Europe and worldwide. It would appear people are starting to be more cautious. As reflected in Spanish Mortgage figures for April.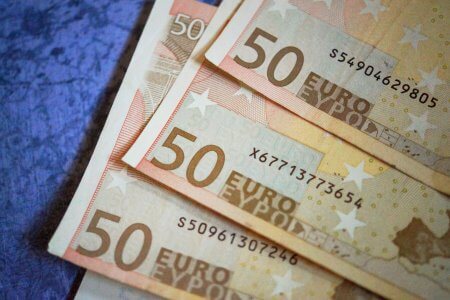 Interest rates will rise
Last month saw one lender significantly raise its fixed rates for Spanish Mortgages. More lenders in Spain will follow in the Month of July.
This may cause a swing back to variable rates temporarily. However markets predict rates continuing to rise for next 3 years with some pundits predicting it could go as high as 5%. Therefore a fixed rate in the long term could still be the right option for many.
Whilst fixed rate product types are rising they are still well below 4%.
For euro earners fixed rates remain a readily available option. Not so for non euro earners. One lender removed fixed rates for non euro earners last month. Other Spanish Banks are starting to restrict their currency list even further.
Regulation affects access to fixed rates
The restrictions relate to a regulation. This being the requirement for Banks in Spain to allow a change to currency of earning. In the event exchange rates fluctuate by more than 20%. Exchange rates are very volatile at the moment due to the economic pressures. This is concerning lenders who do not want to buy long term funds in Euros to then have to swap them. Therefore affecting mortgages in Spain for non residents.
Whilst it is unlikely borrowers would request the change the affect on profitability would be high if they did.
UK borrowers in Spain are thin on the ground
One very distinct pattern is the lack of borrowers from UK. Enquiries from UK based applicants going through the application process in Spain is very low.
A number of reasons for this. One Brexit and the short term visas affecting the appeal of having a holiday home. In addition cost of flights. Also economic uncertainty in UK. Including inflation and raising interest rates.
On top of these factors gaining residency in Spain is now much more complicated and costly.
 Spanish loan figures for April
In April a total of 33,423  Mortgages in Spain completed at Notary. This was 4.5% up on last April but down 22.9% on March 2022.
Average home loan sizes was 142.253 euros. This was 2.2% less than last month. However plus 2.2% on same month of last year.
Capital lent reached 4.754 million. Down 24.8% on March. 6.8% up on March last year and 23.6% accumulated to date.
Over last year to date the number of new loans is up 16.3%, Capital lent up 23.6% and average loan size up 6.3%. However last year COVID was more restrictive than today.  numbers were down on previous years so the increases suggest not all is well in the market.
Interest rates for April were stable
Interest rates actually went down slightly in the month. March the average rate was 2.53% and in April 2.52%. This was over a 25 year term. Rates were however up from 2.51% from same month previous year.
Almost certainly this will be the last month where this level of stability is apparent.
Average fixed rates were 2.65% and average variable 2.16%. The split of fixed to variable in the month was 75.3% of all new loans in Spain fixed and 24.7% variable.
Home loans in Spain
The level of credit going to buying a home in Spain was 67.5%. The lowest percentage of all lending in many months.
Regionally Madrid and Valencia have seen the biggest slow down in activity. This is off the back of big increases in capital lent last year. Madrid however being the capital City is most vulnerable to financial strains.
32,251 Spanish mortgages were redeemed or cancelled in the month so this month at least the Spanish Banks saw some growth to their loan books.