Mortgages in Spain statistics
May 2022S Spanish lending data 2022 rebounded against a very average April.
The average loan size in Spain rose significantly from 142.3k to 149.3k. The data shows a large increase from May 2021. In may 2021 average loan sizes only reached 133.3k.
Average Spanish home loan levels have increased by 4.9% over April. 11.9% over May last year and 7.4% year to date.
There has been a steady increase in the average Spanish Bank loan size this year. Therefore given loan to values have not increased, this is an indication of rising house prices.
The number of new mortgages in Spain was 44,165 in the month. This is up 32.1% over the previous month. An increase of 24.7% over May 2021. Also annually to date plus 50.6%.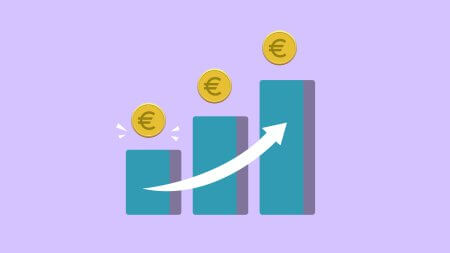 Capital lent in Spain
According to Spanish lending data May 2022, capital lent, helped by the numbers of, and average loan size for a mortgage in Spain was 6.592 million.
The increase in capital lent for buying a home was 38.6% over April. 24.7% against May of last year. 61.7% annually to date.
Home loans in Spain dominate credit market
In a turn around from April, mortgages in Spain for the purpose of buying homes made up 72.1% of capital lent. In April this percentage dropped. Whilst this is a positive for the housing market it suggests development lending remains under pressure. It also suggests loans for business secured against property assets is falling.
The month of May for Spanish Mortgages normally exceeds April. This is due to Easter break falling in that month. However this May the increase was unusually high. The next closest year was May 2019 which was up 20.7% over April.
Interest rates last month of stability
Interest rates for mortgages in Spain declined by a small amount in the month. May was the last month of a negative Euribor. The average interest rate was 2.47% over a 24 year term. Of this variable rates were 2.05% and fixed 2.66%.
Aprils average rate was 2.52% and May 2021 2.53%. This includes resident loans and mortgages in Spain for non residents.
Many of the loans in Spain registered at land registry will reflect gran ted rates in the firstly quarter of the year. May will be the last month of declines in average rates.
Already we have seen the Euribor rise to 0.85%. The ECB increased the  base rate in June buy more than expected. This will be reflected in the published Euribor rate in July. Anticipate the 12 month Euribor edging above 1%. The immediate affect of this will be higher average rates. Also an increase for those due 6 monthly or annual reviews.
Spanish Banks have increased or removed fixed rates in the last few weeks. Whilst some have reinstated fixed rate availability it is at much higher rates.
Average fixed rates are now 3.5% from 2.75% a few weeks ago. One lender has moved its full term rate to 5.05%. Mixed rates, so shorter term fixes followed by variable are now on offer. These offer higher short term fixes but lower margins above Euribor after fixed term expires.
The market is generally in flux. Unlike some countries you cannot fix your rate at application. This means Spanish mortgage applicants will not know their actual rate until the FEIN is issued.
Regional variations
Regionally the Valencia region led the way in May. The Balearics also had a much better month. Catalonia was above average.
Below average was Andalucía and Murcia. This despite the fact Andalucía have held their discount on purchase taxes.
Spanish Banks
Spanish banks saw an increase to their mortgage books in the month. Cancelled mortgages were 39.912. With new loans topping 44,000 nearly 4,000 new loans were added to the loan books.