April 2020 Spanish loan data
Aprils Spanish loan figures started to show the impact of the lockdown on the numbers of new loans constituted in the Month.
Mays figures will almost certainly be lower again and it will take a few months for good levels to return.
On the positive side for the lenders in Spain the amount of mortgages in Spain being redeemed has dropped by a higher amount than the new loans being completed.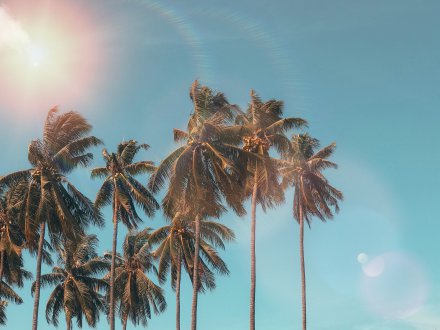 Why are there less loan redemptions
For most Spanish citizens paying off chunks of an existing mortgage and or moving and making a new commitment is something they may well postpone until a degree of normality and the full economic impact is known.
This means using savings to pay up a loan or moving house may well be delayed until there is more certainty so large outflows to the mortgage books as suffered during and after the financial crisis will not be as high.
April stats
In April 23.840 new loans were signed down some 18.4% on the same month of the previous year.
The average loan size dropped by 1.2% coming in at 125.338 and capital lent was down 11.4% on last year.
In terms of against last month the number of loans was down 9.6% and now down 2.1% year to date, Loan size was down 2% and but still up 10.4% year to date and capital lent down 11.4% on last month but up 8.2% year to date due to the higher average loan size.
In April 63.6% of all new credit in the market was lent for buying a home, this will probably remain at these sort of levels as commercial lending will almost certainly be hit harder than residential lending.
Interest rates Spain
Interest rates remained stable the overall average rate for a 24 year term was 2.48% down on March level. Of this the average variable rate was 2.13% and the average fixed rate 2.86%.
As possibly a reflection of new borrowers wanting some future certainty fixed rate products made up 51.6% of all new contracts and has overtaken variable rates. Given 5v years ago they made up less than 5% of all new contracts the shift in mortgage product type in Spain has been vast.
Madrid feels the pain
Madrid suffered in the month as expected down 9.6% over last month and down 27.5% on last year the canaries was down 31% and 36.8% respectively but Valencia and Murcia bucked the trend with Valencia only dropping 1.1% on last month and 7.7% on last year and Murcia down 10.3% on Marc h but up 19.4% on April of last year and Andalucia was actually up on March by 6.88% but down on last year by 7.6%.
New Spanish Mortgage enquiries increase
New mortgage enquiries have been relatively buoyant since the beginning of June after 6 weeks of nothing at all. As things start to open up non residents wanting to start looking at buying in Spain again has improved.
Whilst the upfront numbers show some positivity in terms of the loan application process it will be some time before any of this comes to actual business for either brokers or the Banks.
It is still very difficult for potential buyers to visit Spain and actually look for property and many feel prices may drop so whilst they are starting to look at the possibilities they may still defer any buying decisions until much later in the year.
At the moment it appears that by quarter 4 activity levels should recover but this is still subject to what happens in the coming months in terms of economic impacts and danger of a second wave and further shutdowns.
UK citizens seem focussed on doing something before end of year so to have secured a property in Spain before Brexit finally happens but this is still fragile in terms of its certainty as whilst there desire may be to buy before Brexit other factors will play a part in whether this is possible for them.
We can expect and is probably the only certainty  this year that the year will remain a difficult one for everyone.