May 12 month Euribor increases for Mortgages in Spain
For May the 12 month Euribor increases for mortgages in Spain. Also has gone into positive territory.
The 12 month Euribor increased from minus 0.237% to plus 0.13%. This is for revisions and reviews for Spanish Mortgages in the month of May. Published by the Bank of Spain.
Spanish Banks are talking about rate increases as the cost of funds climbs.
One lender UCI has already adjusted interest rates upwards. This is now reflected in Best Buy loan tables
The increase in the 12 month Euribor suggests the market fully expects the ECB base rate to increase over the next few weeks and months.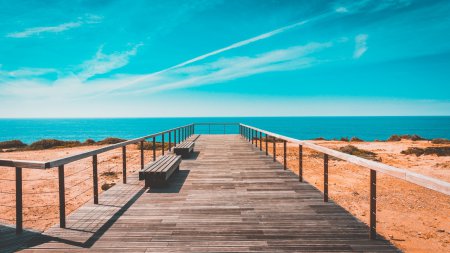 Fixed rates can provide brewers with stability
Whilst fixed rate Spanish mortgage products will increase in price, given the turmoil in Europe and rising costs across the World, it will be difficult to predict where rates will settle. Gaining stability from a fixed rate where that is possible will remain good advice for now.
February Mortgage in Spain data
February's data coming out of Spain showed post lock down upturns in activity from the previous year. In total 36. 537 new loans were constituted at land registry. Most of these will relate to completions from December and January.
New loans were 1% on previous month but 14.6% up over same month of previous year.
Capital lent totalled 5.179 million plus 1.26% over January and up 23.4% up on same month of last year. In total year to date 31.9% more capital has lent than 2021.
The average loan size for the month was 141.8% in line with previous month. Average sizes are up 7.68% on same month and 8.5% accumulated for 2022.
As has been the case for a few months now the majority of credit released into the system has been for home loans. 67.3% was lent in the month for the purpose of buying a house. Non resident Spanish mortgages still form a large part of the market in Spain.
6% for land and 1.9% for properties sitting on Rustica land.
Historically February is normally lower than January except for last year where post covid activity pushed February above January. This year there is another increaser month on month but a ,much smaller one.
Average interest rates for Spanish home loans April 2022
Interest rates showed a small decrease over January this will accelerate almost certainly next month. In comparison to same month last year pricing for the Spanish lenders was up from 2.44% February 2021.
Average total rate for home loans was 2.52%. Of this variable rate average was 2.09% and fixed rate average on a 24 year term 2.68%.
Fixed rates made up 73.8% of new loans from the Spanish Banks. Fixed rates remain the favoured Mortgage product type.
Regions in Spain show growth in capital borrowed
When looking at the regions there are some interesting statistics.
For many the number of loans have not risen as highly as the capital lent. This means that higher average loan sizes are being granted. This in turn suggests average prices in those regions is climbing as Spanish Banks have not altered their loan to values.
Madrid's annual number of new home loans in Spain are up 18.1% but capital lent up 36%.
Murcia loan numbers are up only 3.2% but capital lent is up 12.9%
Valencia region numbers up 14.6% capital lent 21.3%
Cataluña 18.8% and 24.4% respectively. Canaries 26% and 32.6%
Only the Balearics kicked this trend with numbers of Mortgages in Spain increasing 23.7% but capital lent only increasing by 8.8%.
Spanish Banks have a net inflow of business in the month
In total 32.597 Home loans came off the Spanish Banks books so there was a net inflow in the month.