Spanish loan completions
Mortgages in Spain not surprisingly saw another downturn in February against the previous years figures . Spanish loan completions from last year were in general pre-COVID  lock down. Also most related to completions in January registered at land registry, the month after.
Against Jan of 2021 the picture was a bit more rosy in terms of numbers of new Spanish loans.
The data on capital lent was skewed by an abnormally high average loan size last year. This was due to a rectification of the very low average loan size in January 2020.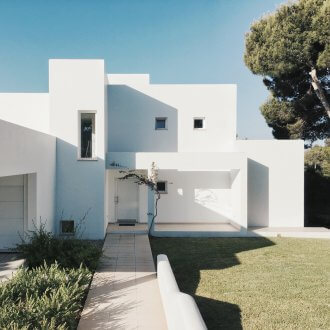 In the month 31.467 new Spanish mortgages were registered. This was 13.8% down on same month of last year but 15% up on January 2021.
Average loan size was  down 25.1% on last year and up 1.8% on previous month.
Capital lent was down 35.3% against last year and up 17.1% against January.
Year to date figures
For the first two months of 2021 the total year to date figures for Mortgages in Spain is  down 23.1%. Total Capital lent down 29.9% and average oan size down 8.9%.
As per the last few months the amount of new credit in the system dedicated to buying a home was 66.7%. Suggesting lending for land, development and business reasons, is struggling under the current crisis.
Average interest rates
Interest rates remained stable. The average interest rate for a home loan in Spain over a 25 year period was 2.46%. Of this average variable rates were 2.15% and average fixed rates 2.74%.
For the first time in a few months the amount of new mortgage contracts taken on fixed rate outstripped those on the floating rate. 55% of Mortgages in Spain were completed on a fixed rate basis. With only 45% on a variable rate. Whether fixed or variable is the Best Buy at moment, very much depends on the applicants desire for stability over current rate.
Whether this is the choice of those going through the mortgage application process or preference of the Spanish Banks is unclear.
Regional variations
Regionally most areas were down in terms of number of loans. Of the popular hotspots the Balearics was down 27.3%, Canaries 16.7%, Cataluna 21.5%, Valencia 14.7% and Madrid 19.5%. Andalucia was also down but by lower than the average.
The Canary Islands was the only region of note where the levels were also behind the month of January.
House purchase taxes reduced in Andalucia
In what would appear to be a move to stimulate more activity, the Andalucia region recently announced a drop in purchase taxes.
Purchase taxes are to be reduced by 1% dropping to 7% from 8%. It appears also they may be doing away with the increasing bands currently place. At the moment for properties up to 400k tax is 7% between 400k and 750k 9% and above this level 10%. Although not confirmed, the rumour is the bands will disappear and there will be a flat 7% immaterial of property price.
Stamp duty tax on new builds is also dropping to 1.2%.
If this is seen to help kick start the market other regions may follow. This would be particularly helpful in regions like Valencia where purchase taxes are 10%.
Spanish Banks see loan book grow
Despite the lower numbers Spanish mortgages redeemed or cancelled were also low. 27.751% in the month. For the Spanish Banks this continues to mean that they are in fact building their mortgage books. In comparison to the last 10 years where they suffered a net outflow almost every month.