Second lockdown in Spain hits mortgage levels.
Januarys mortgage figures for Spain saw a steep decline on the same month of previous year.
Whilst levels of new loans increased slightly over Dec 2020 the increase month on month was traditionally low and the lowest in at least the last 5 years.
In total 27.518 new Spanish mortgages were constituted in the month. This was 5.3% up on December but 31.6% down on the same month of previous year.
Average loan size dips
Average loan size dropped from December to 129k from 135.7k but remained up on previous year.
In total the capital lent increased by 0.2% on December but was 22.4% down on January 2020.
In what has been a trend during the pandemic the amount of new credit being allocated to buying a home was 67.4%. This is up on the average of 60% during more normal times.
Credit granted for land or development has dropped in last few months.
 Top end of market holding up
One area seeming reasonably unaffected is at the higher end of the market where property and borrowing for those properties seems to have increased in last few months. Many people are choosing to buy off back of video and drone visits to the property due to inability to travel.
This new way of selling homes in Spain could be something that gains momentum even after travel restrictions are lifted. Because all documents required for a Spanish mortgage can be dealt with by email and Power of Attorney for completion the whole process can be completed without a visit if required
Spanish Interest rates
Interest rates due to the low ECB base rate continue to see no upward pressure. Spanish lenders remain competitive for best buy mortgages
Januarys average interest rate was in line with Decembers at 2.47% over a 24 year term.
Of this the average variable rate was 2.17% and the average fixed rate 2.81%.
Madrid and Balearics hit hard in January
Regionally Madrid and the Balearics saw sharp falls on last years numbers with Cataluna and Andalucia fairing a little better.
Spanish Banks Mortgage books continue to increase
Whilst Home loan numbers are depressed due to the ongoing situation. Therefore the economic uncertainty that currently prevails Spanish Banks are experiencing a lower than normal level of redeemed or cancelled loans.
The outcome of this is that despite the affect on mortgage levels for the first time in many years the Spanish lenders are seeing a net growth to their mortgage book balances.
This growth in the mortgage books after many years of continual shrinking may well help Spanish Banks stay profitable despite the economic and financial impacts of COVID on the general economy.
Will summer months see new buyers and mortgage applicants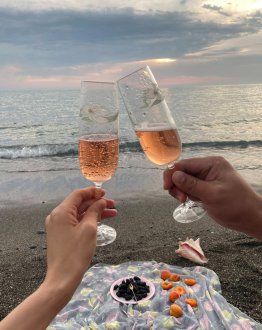 Much now hinges on what happens during the tourist season in Spain. Who is able to visit due to travel restrictions. How many people decide to no longer put off a decision to move home or buy a second home.
Whilst Spain looks to be set to open up during the normal summer months to visitors some rather draconian rules on mask wearing even on beaches during the hot season may as yet put people off going to Spain.