Mortgages in Spain for months November
Home loans Spain November saw a dip in activity. November over October. Official stats seem to suggest a slow down.
The number of new loans constituted was 39,304. Down 4.2% on previous month. However up 9.3% on same month in 2021. Total year to date numbers of Spanish mortgages are up 12.6%.
This means the total year should see an increase over 2021. Perhaps not as big an increase as hoped for. Given travel restrictions in 2021. Spanish lenders may not meet targets for their yearly Spanish mortgage budgets.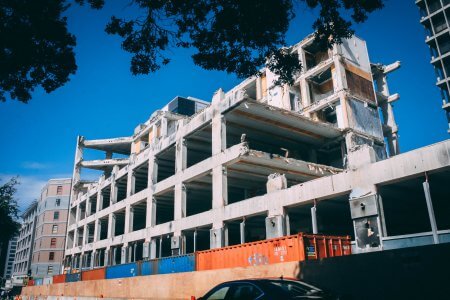 Are economic factors starting to affect the market
It suggests the economy is cooling. As interest rates rise. Also the impact of Ukraine and Russia continues to provide uncertainty.
The average loan size of 147.673 decreasing 1.4% in the month.However up 5.8% from last year. Annually showing an increase of 6.4%.
Capital lent reached 5.805 million. This was down 5.5% over October. An Increase of 15.6% over same month of year. Also increasing by 19.7% year to date.
Average house prices appear to be holding up despite the challenges.
Home loans in Spain
A massive 71.6% of all new credit was lent for the purpose of buying a home. Home loans Spain November residential have an increased share of total market. This has been the case for some months now. Traditionally Mortgages product types Spain for housing made up 60% of the total new credit granted.
Borrowing for development and business purposes is under pressure.
Interest rate averages calls in to question validity of  Mortgage in Spain data
Interest rate information, suggests average rates are now below a point where Spanish lenders could make a profit. Despite more than 6 months of Euribor increases. From minus territory to plus 3.018% in January 2023. Average rates were 2.55% for Home loans Spain November.
This is starting to make no sense at all. Approvals to lend do not last beyond 3 months. Offers even shorter timescale. So even if the lending had been agreed in August, increases should be filtering through.
Spanish Banks may be decreasing margins for Spanish nationals. They are not for non residents. However its at the point where there would be no margin above Euribor. for based on average rates rates of 2.55% registered in November.
Best buy loan tables suggest fixed rates are still below 4% for many lenders.
Rate levels are in comparison to 2.50% in October and 2.54% in November 2021. When the Euribor was slightly negative.
The figures are questionable to say the least.
Average Spanish mortgage interest rates
The average variable rate was 2.12% in the month. The average fixed rate 2.8%. Tis was for a 25 year term.
Variable rate product types made up 34.6% of all transactions. Fixed rates 65.4%.
Fixed rates for mortgages in Spain
With more heavy penalty clauses for fixed rates. Because the law allows an extra 2% to be added in comparison to variable rates. It is therefore becoming a challenge to advise clients of best option. Whilst fixed rates provide stability it is now likely in the future higher penalties would be applicable.
Because Spanish Banks may charge the higher penalty if they make an interest rate loss.
For this to be applicable rates would need to be lower at time of overpayment. Than the agreed rate the borrower has secured. When fixed rates are as low as 2.5% its hard to see it being the case. With the more realistic 4.5% lenders are currently offering its feasible to see a time when general rats are lower.
Spanish Banks loan books
In total 36.817 Spanish loans were cancelled or redeemed. Leading to a significant increase to the loan books of Spanish Banks.