Decembers Spanish Mortgage figures
In December the number of completed Spanish loans for homes reached 30.075. This was down 23.5% on November. Down 8.8% on December 2021 but up 10.9% for total year.
Capital lent in the month reached 4.326.403 down 25.5% on last month. Also down 9.2% on December 2021. However up annually by 17.3%.
Average loan sizes have steadily increased in recent years. In the month it was minus 2.6% on last month. Level against same month last year and up 5.8% for the full year. The average size was 145.5k. Last year this was 137.5k. Going back even further to 2018 this was 124.3k. Therefore average loan sizes have crept up. This bis probably due to increases in average property prices.
Spanish loans for homes
Nearly 70% of all credit issue was the purpose of buying a home. This is above previous years levels. Land suffered the worst making up only 4.7% of all borrowing. Suggesting new developments have slowe. Or developers are self funding projects.
Whilst December was below November this in isolation is not unusual. Activity is generally lower in the month. However the drop was the largest drop month on month for 5 years.
Data includes mortgages in Spain for non residents.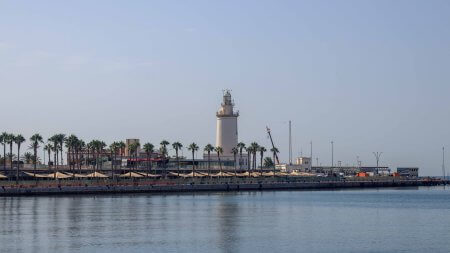 Interest rates Spanish loans
Average Interest rates finally showed some sign of increases. Variable rates till seem to be below the actual Euribor. Which is strange but there was a hike in the month.
For mortgages in Spain contracted over 24 years average rates were 2.67%. The average variable rate was 2.18%. Average fixed rate 2.93%.
In November rates were 2.55% and December 2021 2.54%.
34.5% of all new Spanish mortgages were contracted on a variable rate basis. 65.5% on a fixed rates basis. After peaking at over 70% of all new lending, fixed rate products are showing a slight decline.
The 12 Euribor has steadily increased. Set by the Bank or Spain at 3.534% for march 2023.
Full year results 2023
For the whole of 2022 463,614 new loans were granted. This is a significant increase on last year.
In 2021 there were 418.1 new loans. 2020 337.8. 2019 361.3 and 2018 348.3. Even if Covid years are taken into account activity bis substantially up since 2018. This being prior to Covid.
Regionally hot spots generally saw above mean average increases.
Andalucía had a disappointing 9.4% increase, even despite holding a reduction in purchase taxes for the year.
Balearics was up 23.6% but against smaller levels.
Canaries plus 23.1%
Cataluña reached plus 14.8%
Valencia plus 11,2%
Madrid struggled at plus 9.6% maybe due to big increases in numbers last year.
Murcia remained in the doldrums only increasing by 6.2% well below the average for the year.
For the month 29.709 loans were cancelled and year to date 394.013.
Spanish Banks increase loan books
The final years results mean for the first year in many Spanish Banks saw a healthy increase in their loan books.
Despite some challenges. Particularly in the non resident t market the year was relatively positive.
Lack of fixed rates for those earning outside the euro affected some borrowers. Withdrawal or significant limitations of  any offering for certain countries currencies also impacted.
New fixed rate non resident product Spain
In response one lender has started offering a range of fixed rates for major currencies. These cover residents of UK, Switzerland, Norway, Sweden, Czech, US and Canadians. Product is a Best Buy loan.
Also for the above Currency loans can considered. Currency loans should be approached with caution. This is because whilst payments are in currency o earnings. Capital borrowed has to be transferred to Euros and with fluctuations the level borrowed can end up higher than initial euro borrowing.
The fixed rate is 4% but can be reduced down to 3.25% for 20 years if Health insurance, Home insurance and Alarm contract are taken.
For Spanish expats living abroad a wider range of currencies has also been put in place.
Bank arrangement fee is 0% and valuation is refunded at completion.
Minimum earning levels are net 48k and debt to income ratios must fall within 30%. Up to 70% loan to value for non residents is available.
This new product may encourage other lenders to start following suit. Reopening up the market a little. After regulation in Spain surrounding currency depressed it