Lending in Spain October data
Spanish lending beginning of last quarter was relatively stable. In total 41.022 new Mortgages in Spain were registered at land registry. The data provided by the NIE relates to registered loans. Completions in October will not filter through to this data for a few weeks.
The level of new Spanish Mortgages was down marginally on September. However up by 13.5% on last year. Year to date levels run at plus 12.9%.
The capital lent was down less than the numbers. This was because the average loan size increased over September. In September 2022 it was 143.2k. In October this rose to 149.7k. Over the same month of last year equated to a 8.4% increase. Annually to date the average  size for home loans in Spain is up 6.4%.
In total for the month 6.142.231 mk was lent by Spanish Banks. This is 23% above same month of last year and plus 20.2% year to date.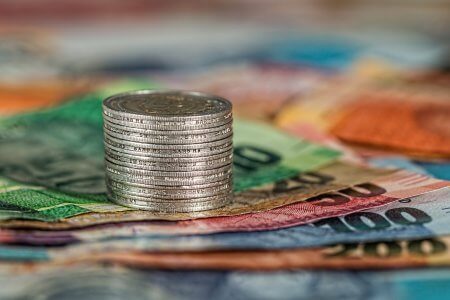 Spanish Banks lending focussed on home loans
For Spanish lending beginning of first quarter, yet again the level of credit for homes was higher than average as a total of all lending. Over 69% of all new lending was designated for residential houses.
Interest rates over a 24 year term remained low. This is despite large hikes in the 12 month Euribor.
Margins above Euribor being granted to buyers must be decreasing. In order for rates to stay so low.
The average interest rate was 2.50%. This is below the 12 month Euribor level this month. Currently 12 month Euribor stands at 2.828%. At 2.50% this is in fact below same month of last year. In 2021 the average rate for October was 2.54%.
At 2.50% it is marginally up from the 2.47% in September.
Spanish mortgage margins decreasing
Profitability of loans is therefore decreasing for the Spanish Banks.
Of all new lending 33.2% was contracted on variable rate and 66.8% on fixed rates mortgage product type.
The average variable rate was 2.03% suggesting margins above Euribor are between 0.50% and 0.75% currently. The average fixed rate over same term was 2.74%.
Economic factors not affecting Mortgages in Spain in October
The Canaries, Balearics and Madrid all saw big increases in numbers of loans in the month.
At present economic factors like inflation. Also rate increases are not dampening the Spanish non resident mortgage market. There has been a downturn in overseas borrowers. Non resident activity like in 2021 has been toward the back end of the year.
Of more affect than the economical situation seems to be Brexit and regulation changes.
More and more lenders are withdrawing lending to borrowers earning in certain currencies. Recent months have seen a number of currencies withdrawn. Most lenders are focussing only on the key currencies like Dollars and sterling.
This is because of volatility in the foreign exchange markets.
Spanish Banks saw another month of net inflows into their mortgage books. Only 31.230 loans cancelled in the month.