Spanish mortgages in January
Data was issued by the INE this week for January 2023 mortgages Spain.
Against December the results were very positive. When set against the same month of the previous year, the increases were marginal.
Numbers of new Spanish Mortgages were up 24.5%. A total of 37,435 new home loans were registered in Spain. Whilst also up against same month of previous year. Numbers were less positive. January 2023 against January 2022 only showed a 2.9% increase.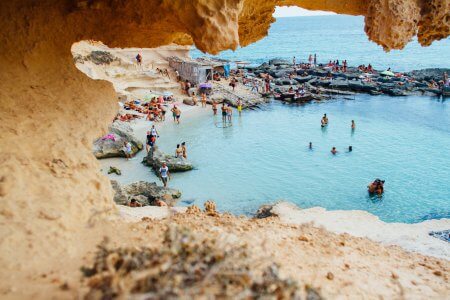 Average loan sizes affect Capital lent
Average loan size was 142.7k. This is down a marginal 0.8% against December. However up 1.3% against last year. In December average Spanish loan size was 143.9%. Last year in January it was 140.9k.
Capital lent was up 23.4% against  December and 4.2% up against January last year.
Home loans in Spain
Whilst still forming a large percentage or all lending. January 2023 mortgages Spain for the purpose of buying a home decreased. In total 66.4% of new credit was dedicated to house purchase. Increasing from previous months, 27.1% were loans for commercial purpose or construction loans. Lending for Rustica property. Affected by the requirement for a DAFO only made up 1.9% of all new lending.
Interest rates Spain
The total average interest rate in January was 2.65%. This was made up of an average variable, over 25 years 2.38%. And average fixed rate over 25 years of 2.79%.
As a mortgage product type in Spain 32.6% of home loans were on a variable rate and 67.4% on a fixed rate.
The 2.65% rate was against a rate of 2.46% in December. Also against 1.85% for same month of previous year.
Questions remain over validity of rate information
Interest rates saw increases in the month. It remains difficult to understand these numbers. This is because variable rates seem to be below what would be expected. The 12 month Euribor has risen steadily in the last 12 months. In March it was 3.53%. Even back in September and October it was well over 2%. In a contradiction to these increases loans completed in January did so at an average variable rate of 2.38%. I this is factual then margins above Euribor are apparently non existent.
If average rates published are against total existing mortgages the rate makes some sense. If it is against actual completions in the month it does not. Due to a shift in last few years to fixed rates. It is possible that existing loan books have an average 2.65% due to historic low fixed rates. Also average variable. This is because many historic variable products may not as yet had their annual reviews.
It is a bit of a mystery as to where the INE are taking this information from.
Regional performance
Regionally the Canaries had a very good completion month. Up 49.1% over December. Up 26.7% over last year. Cataluña likewise up 30.8%. And 17.9% respectively.
Madrid saw an increase over December but was down 10.7% against January 2022.
Spanish Bank lending targets 2023
In current climate we now await the Spanish Banks lending targets for 2023. The aggressiveness of these targets will have an impact on many things. Risk assessments. Product flexibility and availability.
Interest rates appear to be set to continue to rise. The EU base rate will need to reflect what is happening elsewhere. This is to protect the currency. The Euro is struggling agai9nst other currencies. Inflation is not under control. Also unlikely to change due to sanctions. Despite the figures published average Best Buy variable rates being offered now top 5%. Fixed rates with linked products can be considerably lower. Average fixed rates are 4.5%.
Non of the above is likely to encourage Spanish Lenders to flex financial assessments. Or aggressively lend in the non. Resident market. Nor to launch Re-mortgage products this year.
It is likely lending will remain static for 2023.
Loan books increase in month
Spanish Banks continued in. the month to see a net inflow to their loan books. 33.862 loans cancelled in comparison to 37.435 new loans being added.