Mortgages in Spain interest rates
Finally Spanish Interest rates ,as reported by the INE reflected more clearly recent rises.
Up until Februarys reporting, whilst the Euribor had risen to over 3%, data indicated average loan rates much lower.
In February for a 24 year term the average rate was 2.86%. This remains well below actual the Euribor. However the increase from previous month was a bigger jump.
In January, average Spanish mortgage interest rates were 2.65%. The monthly jump of 20 points was one the highest since rates started rising.
Of this the average variable rate was 2.7%. Fixed rates were 2.96%.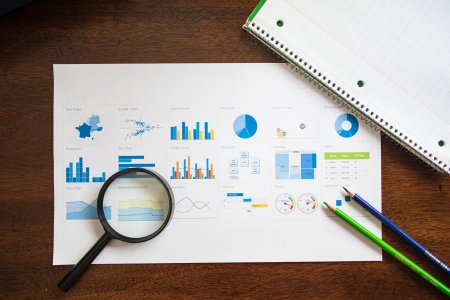 Fixed rate product types Spain
On the face of it fixed rate mortgage product types still look good value for money. However current fixed rates for new completions are around 4.5%. Fixed rates are fixed for the full term. Therefore if rates drop 4.5% could look expensive in the future.
With no real Spanish re-mortgage market and higher redemptions a fixed rate could prove inflexible in the medium term.
For those who don't earn in Euros. Fixed rates in Spain still provide stability. Removing the potential of having  2 factors that can affect monthly payments.
In February last year the average interest rate was 1.76%. This brings into focus how much rates have risen in Spain. Even though true rates are still not fully reflected in the reporting.
Loan completions Spain in February 2023
In the month 35.900 new mortgages in Spain were registered. For the first time in a long time this was a reduction in. numbers. Numbers of loans was down 2.1% on same month of last year. Reduced by 4.1% against January 2023. Year to date remained up 0.4% because January was higher.
Capital lent by Spanish Banks reached 5.148.527. This was down 0.9% over February 2022. Down 3.6% against the previous month. Up 1.6% year to date.
The figures were helped by a slightly higher average loan size. Spanish loan size as an average was 143.4k. Last month this was 142.7k. In same month of last year this was 141.7k.
Spanish Banks remain keen to lend. However risk criteria's have tightened. Exchange rate assessments take into account currency fluctuations. Quite harsh exchange rates are used by risk teams.
Mortgage applications Spain
Quality of applications seems to have diminished over last few weeks. Many potential applicants have unrealistic views of. Loan to values. Looking for much higher than is possible. Expectation a lender in Spain will work off cash into bank accounts to prove incomes. A requirement that the Bank in Spain takes future rental, into account. None of these things are possible. Mortgages in Spain for non residents and residents have strict guidelines. These are set by the regulator and enforced.
UK applicants remain thin on the ground. The 3 month rule for remaining in Spain has hit the market hard. Brexit continues therefore to have an impact. Buyers from the US  and northern European applicants remain buoyant.
For US applicants one lender who previously could not lend when earnings were in dollars. Can now accept Dollar earnings. This helps for mortgages in Spain for Non Residents.
This lender is one of 2 who have a mixed rate product.
Spanish Bank mortgage offerings
Currently mixed rate products look to be best choice for non resident applicants. The product provides some years of fixed rate. Normally 3 to 5 years. Then reverts to floating rate. However er at a margin. Below that achieve able if you elect for variable from outset.
To get best rates and mortgage costs, linked products are required. Whilst not obligatory with tight margins Spanish Banks are often making it uncompetitive to complete without them. Or not offering to lend without linked products. Therefore technically rejecting applications if the mortgage applicant says they don't want any.
Non resident second home loans in Spain
Regionally those areas most dependant on non resident, second homes business saw largest decreases in month.
Andalucía dropped 10.9% against last month. Canaries 21.1% and Cataluña 6.2%
Spanish Banks saw a net outflow of business for the month. 36.695 loans were redeemed or cancelled against 35.900 new loans. This was the first net outflow for Spanish mortgage books for quite a while.