Spanish Mortgages for June
Lending in Spain improves. Towards the end of the lockdown in Spain, lending figures suggest activity increased over the previous month.
In total 24.748 new Spanish loans were constituted and registered at land registry. Most of which will have related to signing at the Notary from May.
This level was down, as would be expected, on June of 2019 by 12.7%. However up 4.7% on the previous month.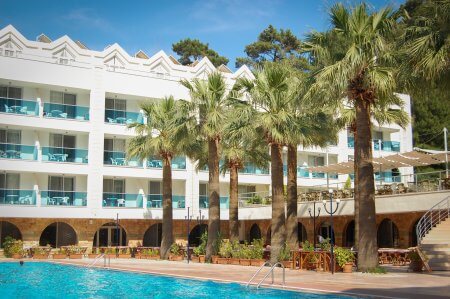 July may recover over last year
It will be interesting to see what happens to July figures. Against the previous year. July and August last year were very poor months for completions. Due to the implementation of new Spanish mortgage regulation that delayed a vast amount of completions. Because Spanish lenders were not prepared.
June key statistics
The average loan size in June was up 7.5% over the same month of the previous year. Came in at € 131.6k. This may suggest that borrowers in well paid secure jobs. Also the more affluent, are still buying property. And taking loans. Those buying at lower levels are less inclined to move. With so much doubt over long term implications of the situation at present.
Mays 2019 average loan size was 122.5k. In May 2020 it was 127.1k. Therefore June was increased by 3.6% against May..
Total capital lent was up 8.5% against May 2020. Down 6.1% against same month of previous year.
Year to date loan levels now down
Year to date the impact of COVID can be seen.
In total year to date the number of new Spanish loans is down 8.4% against the same period of 2019. Capital lent down 0.1%. Due to a large hike in average loan size and average loan size up 9%.
Of all new credit flowing into the market 64.2% was lent for the purpose of buying a home.
Only 4.8% was designated for buying land. Suggesting developers have put the brakes on for a while.
In more normal times, which neither 2019 or 2020 are, the trend for June over the month of May is normally to see a decrease in mortgage activity. In 2019 the decrease June over May was minus 13.1%.
Interest rates continue to fall
Interest rates continue to move downwards. Although by small percentages.
The average interest rate for June was 2.49%. This was made up of average variable rates at 2.14% and average fixed rates of 2.88%. Over a 24 year term.
Fixed rates formed 50.4% of all new contracts. As the favoured mortgage product type .Variable rates made up 49.6% of all new contracts. The current uncertainty is pushing people to long term security on rates. Contracting of long term fixes which provide good value for money at present.
Holiday home regions hit hardest
Regions hardest hit on activity include those popular with non resident buyers. Buying holiday homes. Like Andalucia. Down 27.2% over last year, Canary Islands down 19.2%. Valencia down 32.8%.
Madrid, interestingly, showed a reasonable increase June over May. Was one of a handful of regions doing so. Despite the difficulties in getting to Notary for signing.
Spanish Bank still in positive territory
In total there was also far more movement on cancellations and redemptions. With 20.137 loans being cancelled or redeemed within the month. Compared to only 12,000 in May.
This still left the Spanish Banks with a net inflow to their mortgage books.
New mortgage applications showing increased activity
In terms of upfront activity. The level of mortgage enquiries has steadily increased since lockdown finished. August was unusually busy.
There are much higher levels of borrowers going through the mortgage application process in anticipation of looking for property. In September and October. At present restrictions in place by the UK government in particular. And warnings from other Governments like Germany. Means that the potential buyers, whilst organising their lending requirements. May find that it is early next year before they can realistically consider visiting Spain.And securing a property.
Completions are still happening. Those delayed by the lockdown are starting to make their way to Notary, Vendors and developers are now pushing hard to get committed to sales finalised.