Further declines in Spanish Mortgage business levels
As expected loans in Spain decline in July. Showing a further decline both month on month and year on year.
Given the overall situation the figures could have been a lot worse. We may as yet see further declines as the year progresses.
The non resident Spanish mortgage market in terms of actual completions is at a virtual standstill. Unless the applicant was already committed to a purchase. Bought off plan and completion is due. Also have in place a power of attorney to complete for them, Due to travel restrictions most have been unable to select a property.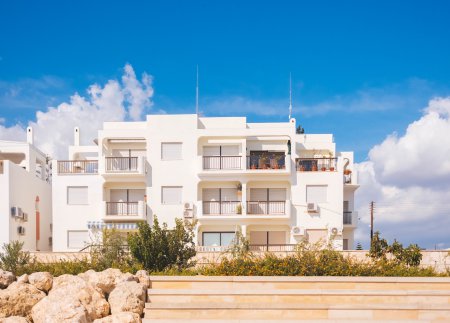 Actual approved applications of potential buyers,  waiting for when they can search for a property are still amazingly buoyant . But at present they are stuck with approvals for lending, and no property to buy.
The residential market saw an uptick in completions. Once lockdown finished. But with adverse conditions in Spain it is difficult to see this continuing. People may become more, rather than less, nervous about their job situation. Also the overall economic impact on Spain.
No Government help to kick start Spanish housing market
Unlike the UK there has been no short term encouragement from the government. By way of reduced purchase taxes. Given these are regional rather than national it is unlikely to happen.
Madrid the hardest hit region with COVID had already moved purchase taxes to 6% from 8%.  After the banking crisis. Other regions either held the same or increased them. Despite low activity at that time. Therefore its difficult to see any positive action this time round either.
Spanish Banks play a waiting game to assess impact
At present whilst the Banks in Spain are cautious little has happened to general risk criteria. Again it may well be that in the coming months risk criteria tightens. As the economic fallout becomes tangible.
Average loan size in Spain the only area of increases
The average loan size in July increased against the same month of last year. By 8.9% and reached € 132.3k. This was also up slightly on the previous month.
The number of loans registered in the month were 26.014 down 2.7% on June. Down 23% on same month of 2019
Capital lent was down 2.2% on June and down 16.1% on July last year.
Year to date, after a good start to year the number of new loans is now down 10.5% against last year. The level of capital lent is down 2.5%. Average loan size up 9%.
Rates stable
Interest rates remain very stable. The average rate for completion in July was 2.54% over a 23 year term. This was up from 2.49% last month. However down from the 2.59% of the previous year.
The average variable rate was 2.27% and the average fixed rate 2.86%.
52.5% of all new loans in Spain were on a fixed rate mortgage product type and 47.5% on a variable rate.
For some months now, despite the Euribor being in slightly minus territory. Majority of mortgage applicants are opting for a long term fix.
All regions are seeing a decline in business with 2/3rds dropping below the median decrease.
Spanish Lenders come under renewed pressure to merge
Cancellations in the month were 25.366. So the Spanish Banks are still seeing net in flows to their mortgage books.
As the pressure continues we may see more and more consolidation of lenders and Banks in Spain. Caixa Bank and Bankia look set to merge . Despite this reducing options considerably politically it is being encouraged. Bankia are still partially state owned so it is most likely Caixa Bank will be the dominant force. Which is not necessarily good for borrowers. Caixa Banks client focus and criterias are not as good as Bankias.
Other Banks will come under pressure to strengthen their base. We may see more mega mergers as the months progress.