June was a relatively static month in many respects for Mortgage completions in Spain.
The average loan size dropped a bit but increased steeply in May. Average Spanish mortgage loan size for the month was 147.5k in comparison to 149.3k in May 2002. Against the same month of last year it was up 6%. Also year to date plus 7.2%.
The number of new Spanish loans completing was 47.767 in the month. This is an increase of 12% on same month last year. However against May a decrease of 3.2%. Year to date numbers of new loans in Spain is up 17.6% over 2021.
Capital lent reached 6.039 million. Down 4.3% on last month, but up 18.7% over same month of last year. Year to date capital lent is 25.4%.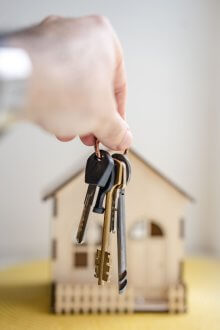 Monthly trends
In terms of any trend, apart from 2019 normally Junes figures are higher than May. 2019 was in the middle of Covid lock down. Therefore it is unusual to see a drop in activity within this month.
This may indicate a slowing down of the property market in Spain. Non resident buyers in particular still seem to be thin on the ground. With all European countries starting to see inflation and interest rate rises activity of mortgages in Spain for non residents is looking a little subdued.
The Euro is also weak falling below parity against the dollar in last few days.
Interest rates in Spain
The 12 month Euribor is due for revision early September. Anticipate for mortgages in Spain completing in the month. Also reviews a Euribor edging above 1%. After many years in negative territory this is a significant increase in a very short time.
Of the mortgage product types, fixed rates unsurprisingly made up 73% of all new loan deeds signed in June. Borrowers opting for stability in the current environment. Whilst rising fixed rates in Spain still appear at present to provide good value for the medium term.
The average interest rate in June stayed static at 2.47%. This was unexpected but is because fixed crates made up the lion share of new loans. It is also the case that these fixed rates were held at offer which would have been from the previous month.
Expect in July to see the average rate hike upwards.
Junes average rates for mortgages in Spain
Over a 24 year term the average home loan rate was 2.47%. Variable rates were average 2.06% and fixed rates over same term 2.64%.
Euro rates have not risen centrally as quickly or as high as UK or the US. This has put pressure on the Euro. However it is debatable whether high interest rates will help curb inflation. European countries are perhaps more concerned about recession than inflation for now and don't view massive interest rate hikes as the answer to current issues.
Spanish Banks
How Spanish Banks respond against a tough market place will also be interesting to see. Mortgage completions in Spain will come under pressure.
Lending criteria can be seen to be tightening. Particularly in the non resident arena. Concerns by Spanish lenders over affordability are not without justification.
Whether the loan market in Spain remains on year on year upward trend is doubtful.
Regional variations for loan completions in Spain
Regionally Cataluña and the Balearics 2 big non resident markets fell in June. Cataluña being down 17.3% on the month and The Balearics 23.5%.
Only the region of Cantabria in Spain is significantly down year on year.
Murcia where house prices are lower has seen increases in Spanish mortgages above average as has Valencia.
Redeemed or cancelled Spanish loans
Spanish Banks saw a positive in flow of lending to their loan books with only 36.060 existing loans being redeemed or cancelled.