Spanish mortgage sizes drop in July. Moving to 146.4k from 147.5k
Whilst only a marginal decrease it remains to be seen if the trend continues.
Down on June the level was up from 139.2k for same month of last year.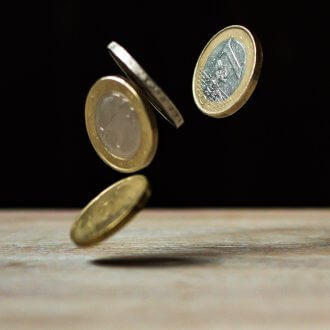 Numbers of new loans in Spain
In terms of numbers of new Spanish loans the same trend was followed. Up on last year but behind on June this year.
In total 35.918 new Spanish Mortgages were signed. 16% down on June. However this level is plus 2.3% on last month and up 14.8% total year to date.
Capital lent was down 16.6% on last month due to Spanish mortgage sizes drop. Up 10.6% on last year, due to increased loan sizes, and an increase of 23.2%  year to date.
Generally July is weaker than June but the drop is more significant this year.
Home loan credit levels hold up
Of all new credit flowing into the market 68.9% went on home loans. This is in line with where most of 2022 has been. Lending in Spain for land and commercial has been under pressure all year.
Interest rate increases are still slow coming through the system. This may be due to offers made and rates held by the Spanish Banks.
It is also the case that many homeowners have taken the opportunity in last few months to remortgage their Spanish loans to new rates. Taking advantage of long term fixes to provide stability in coming months.
Average interest rates
The average interest rate for completed loans was 2.56%. This is the average over a 25 year term.
Of this the average variable rate fell to 2.03% and average fixed rate stayed stable at 2.68%.
In June the average rate was 2.47% and last year 2.53%.
Fixed rate mortgage deeds made up 75.4% of all new loan completions in the month.
Madrid City hardest hit
Madrid has been the first region to see significant reductions in activity. Is one of the few regions down year on year for July. This maybe because the economic concerns are felt more quickly and heavily in the capital.
Cataluna on the other hand saw better activity than last month and last year. However this is partly due to lower levels being achieved last year in the City.
Madrid also saw a fall in property transfers in the month. Down 17.3%.
Residential house sales slow down
In the month the number of new residential sales was up 8% on June last year, however total transfers were down 6.8%.
Andalucia as a region had 30.608 sales the highest region by far. Valencia was 25.121 and Cataluña 26.114 respectively.
Spanish Banks adjust underwriting criteria
Spanish Banks are becoming more cautious in their underwriting. Building in anticipated interest rates. Assessing affordability against these. Also taking into consideration a general slow down which may put jobs and earnings under pressure.
It is almost impossible for any lender in Spain to predict the future market.
Inflation, rising interest rates and the Ukraine war are all unknowns in terms of impact.
After years of financial stability world wide, and low and stable cost of funds, many unusual  factors are in play.
Over reacting could become self prophesising and cause a market turndown. There is a delicate line for the Spanish Banks to follow.
Redemptions of Spanish loans
Redemptions yet again this month were outweighed by new loans. 31.095 mortgages in Spain were cancelled so a net inflow of business in the region of 4k.
Second home lending will decrease
Holiday home purchases in Spain are likely to slow even for Scandinavian and German buyers. This in turn will reduce the non resident mortgage market.
Possibly off the back of what is now a strong dollar to Euro US based clients remain relatively high.