How regulation affected home loan brokers in Spain
Due to regulation changes in 2019 Independent Mortgage brokers on Spain have been reduced significantly. Spanish mortgages are now regulated.
The Spanish Mortgage market allows for two types of intermediaries but only one is truly independent.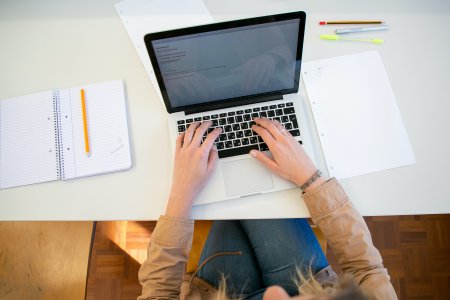 Which Brokers can only give with limited advice and guidance in Spain
The first type of intermediary is only authorised to present a client to a specific lender. Whilst they are able to technically work with more than one lender and can explain the overall conditions of that lender, they cannot go beyond this.
They can explain in general terms the workings of the Spanish Banks and criteria and Spanish loan process, but they cannot actively assist in the application process.
If a buyer wishes to make an application the broker may only pass the contact details to the Spanish Bank they have selected and the Bank themselves must then make direct contact. The Bank cannot under the regulation liaise with the broker at all. This is in terms of negotiating conditions, helping with paperwork or communication.
All aspects related to application in Spain must be directly between the Spanish Bank and the applicant.
The introducer will receive a payment from the lender at completion for the introduction but cannot assist in the actual application process.
Which Brokers can provide a full Spanish Mortgage application service
The second type of intermediary is one who is regulated and authorised via the Bank of Spain.
This type of broker must have completed and passed the Bank of Spain exams in order to enable them to fulfil a more complete role.
They will be certified and registered by the Bank of Spain and on top of initial exam must continue to take updated courses as and when required.
Being authorised and regulated by the Bank of Spain means that the broker can access and must access the majority of lenders in Spain.
They must demonstrate the ability to place an application from a variety of lenders. The individual or company are able to assist fully in the entire application process.
This means they can negotiate on pricing, so rates and conditions.
Benefits of a broker over direct mortgage applications to Spanish Banks
Most Spanish Banks do not have set products but adapt offering to the client profile. Using a Broker who knows how far pricing can be pushed with a range of lenders is likely to mean better terms and conditions are achieved.
Using a broker with knowledge of a range of lenders, what can be offered, and the idiosyncrasies of their underwriting criteria can prevent wasting time with a lender in Spain who cannot deal with the applicants particular situation.
Having someone who can help the Bank in Spain interpret the foreign mortgage application documentation in a timely and effective manner can speed up the process significantly.
Using a qualified broker to undertake the communication with a range of lenders will save time and ensure there are no mistakes due to language barriers.
IMS provide fully regulated access to Spanish mortgage applications
For all mortgage applications clients can be assured that with IMS they will access the fully regulated and authorised mortgage application process. You will obtain access to a wide range of lenders and negotiations will take place to secure the best possible terms and conditions for you.
Everything will be explained to you in simple terms by a seasoned and experienced professional with many years working in the Spanish Mortgage market for non residents.
Submitting of the documents, explanation of the documents and all communication with lender will done on your behalf saving time and money.
For the best possible support and services and to be sure you are obtaining the most cost effective Spanish loan possible. Contact us today.