Mortgages in Spain increase in September
The month of September mortgage data Spain showed a large increase in loans completed and registered at land registry in Spain.
In total 45.547 new Spanish loans were constituted in the month.
This is an increase of 57.7% over the same month of 2020. Whilst due to lockdown last year an increase is not surprising the numbers are very buoyant when comparing  to previous years too.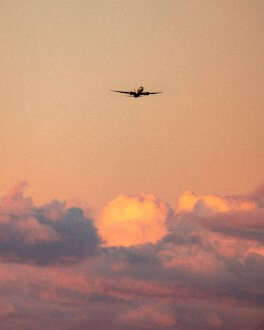 Capital lent in Spain for buying of homes
Capital lent also increased by 68.7% due to the average loan size increasing as well as the absolute numbers.
The average loan size for a Spanish Mortgage went up from 134.4 last year top 143.8 this year an increase of 7.8%.
Over the previous month of August the number of new loans increased by 28.5%, the capital lent by 34.1 % and the average  loan size by 4.3%. Whilst historically September is normally a better month for completions than September the increase is unusually high.
Housing market in Spain
Yet again for another month the amount of new credit dedicated to home loans from Spanish Banks made up the lion share of all new loans.
73.5% of all capital lent in Spain went towards the buying of a residential home. This is a much bigger market share than would be normal. This suggest the housing market is in fact. Very strong but the commercial and development market remains weak.
Euribor drops after months of small increases
Interest rates for Mortgages in Spain relating to house purchases came in at an average of 2.47% for the month. This was based on a 25 year term. Of this variable rate averages were 2.19% and fixed rates over same term 2.65%.
Fixed rates made up 65.67% of all new transactions and variable rates 34.3%. Whilst variable rates remain very low it would appear new mortgages in Spain are electing to for longer stability.
The 12 month Euribor after rising very slightly over a few months of 2021 has reduced marginally the last 2 months. The 12 month Euribor for revisions and new completions in December is now at minus 0.487%.
Tourist areas along the coastal regions had a particularly good month in September. Relaxation of travel rules allowed for a backlog of international buyers to either complete on committed to purchases or select a home a buy. The level of those presenting documents for a Spanish mortgage application also increased.
Coastal regions see large increases in Mortgage in Spain applications
Andalucia was 76.6% up on last year figures, Valencia 74.5% up, Catalonia 76% up and Murcia 67.7% up. Of all the regions in Spain only the Balearics showed a drop in the year on year figures.
Year to date the number of new loans in Spain have increased by 23.1%, capital lent by 25.6% and average loan sizes by 2%.
The number of cancellations and redemptions in the month were 27.287 so the Spanish lenders saw a large net inflow onto their books.