Interest rate anomalies in September
Whilst interest rates have been rising the Spanish mortgage completions market is not yet reflecting the increases.
Septembers average interest rate in Spain was 2.48% this was actually below Augusts level of 2.52%. However up from same month last year when rates were 2.47%.
The rate however seems strange given the Euribor has been rising since early in the year. Either the reporting is inaccurate. Or the Spanish Banks are reducing margins above Euribor significantly for their home market.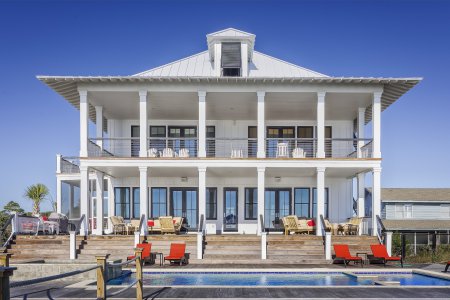 Non Resident loan pricing
This is not the. case for the non resident Spanish loans. Margins above Euribor have not dropped from 1.55 and for many 2% above is normal.
Average home loan interest rate in Spain
The published rate was based on a 24 year term and was made up of 2.70% for fixed rates and 1.96% for variable.
Fixed rate loan contracts made up 68.2% of all new contracts. Variable rates were at 31.8%.
What is causing rates to appear so low
Some of the data maybe skewed by the fact it takes longer to get completion than before the new regulation. This said the rate a Spanish variable product completes at, reflects the Euribor in that month. In September it was already above 1%. This means margins of between 0.50% and 0.75% is being offered to resident borrowers. Assuming the data is correct.
It could be the case that land registry are slower than normal in registering new loans and more of the completions reflect signings a couple of months before.
It is difficult to see however how the average rate will not exceed 3% by end of the year.
Euribor climbs again in December
We may indeed see a significant adjustment for Octobers figures as the Euribor rose rapidly in that month. In November it jumped 1% to over 2%. The Bank of Spain released Decembers figures today and the 12 month Euribor is now at 2.828%. This will increase the rate for Spanish mortgage completions.
Fixed rate products
Fixed rate products are climbing steadily with some lenders adding a full 1% to their best buy products.
One lender is offering a mixed fixed variable product which in November was good value for money. Allowing the borrower going through an application to take 5 years at just over 4% and the revert to variable. In December this moved to 5.45% for first 5 years. Also a warning they will rise again in next 4 weeks. The cost of aa mortgage in Spain is increasing.
What is the best option variable or fixed rates
It is becoming increasingly difficult for a borrower of a Mortgage in Spain to decide whether to elect for variable or fixed rates mortgage product type. As the 2019 regulation allows for the mortgagee to request to move to a fixed rate at a later date variable may now be the best option in the short to mid term.
The highest the 12 month Euribor has been for mortgages in Spain, in last 20 years is 5.75%. Some real stability is required in Europe to prevent this happening again. With no end in sight to the conflict in Ukraine and inflation worldwide the next few months will be volatile.
Interest rates can however fall as rapidly as they can rise. For the Spanish property market this needs to be the case. Battered for years by the financial crisis, Brexit and other home grown pressures a slow 2023 is not what is needed. Either for the real estate industry or Spanish Banks.
September Spanish mortgage completions data
In total in September 44,119 new Spanish loans were registered at land registry. This was up 20.1% on the month of august. Plus 4% on same month of last year. Annually to date numbers of new Mortgages in Spain is up 12.9%.
The average loan size was down 1.4% on last month. Up 0.5% on last year and annually up 6.2%. Average loan size was 143.2k.
Capital lent was up 18.4% over August due to higher numbers. Up 4.6% over last year and annually 19.8%.
Whilst this was positive it is normal for Septembers figures to be better than August. In fact it was lowest percentage increase of the last 3 years.
Yet again for the month mortgages for the purpose of buying a dwelling made up over 70% of all new lending.
Spanish Banks still in positive territory
For Spanish Banks whilst there are clearly sone challenges to come redemptions are very low. Many people will delay a moving decision when they hold a rate of less of 2%. In Spain you cannot port an existing loan to a new property.
Redemptions only reached 26.645 in September giving the lenders a large net inflow of balances to their books.