Spanish Banks are approving new holiday home loan
Whilst due to restrictions on travel and local lockdowns in Spain have depressed the market for non resident buyers and Spanish mortgage applications Spanish Banks continue to approve new cases.
Sellers of Spanish property are very open to offers at the moment and the sale and financing of more luxurious homes is holding up quite well due to a move away from apartment living toward more isolated holiday homes.
Now could be a good time to apply for a Mortgage in Spain.
Non Resident buyers in Spain need financing
British applicants and buyers are thin on the ground and are suffering from a double whammy of Brexit concerns and COVID giving the lenders risk departments some issues when looking at approvals but for the right applicants the market remains open.
Other nationalities still within Europe who are able to travel, view property and remain part of Europe will still find lenders in Spain keen to look at mortgage applications for the purchase of a holiday home.
This includes Dutch, Scandinavian and German mortgage in Spain clients who at present have been less affected by the Pandemic due to their own countries more relaxed approach and light touch. Whether this approach will be able to maintained in the short to medium term remains to be seen.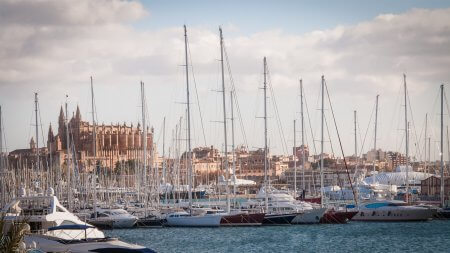 Why arrange Spanish finance now
For many people Spain is and remains the favoured place to own a holiday home having good communications, extensive flights and the weather wanted by Northern Europeans. For many people after months of staring at their own four walls and living through a hard winter the idea of sun sea and sangria in the open air will perhaps be even more appealing than before.
Spain are dedicated to getting near herd immunity before opening back up but the pressure from their tourist industry and the level it contributes to GDP may finally be a deciding factor in how long restrictions go on.
Whilst 2021 may not seem the best year to make large financial decisions and the level of uncertainty will put some people off, many have taken the view that COVID if nothing else has proved there is never a right time and if you plan to do something its maybe just better to get on and do it.
To keep in tact as much of your savings as you can even if you don't need a mortgage in Spain may feel a more comfortable option than utilising all your own cash. With interest rates at all time lows and looking to remain that way fir the foreseeable future taking a loan while they are on offer may be the most sensible way forward.
This will be true even for the wealthy looking at higher end property and from the Spanish Banks point of view they will view these applications favourably seeing the applicant as the ,most stable in current environment.
Use a qualified and regulated Spanish Mortgage Broker
With lenders however cautious about the future and what it may hold presentation of the application from skilled individuals used to dealing with the lenders risk departments is more crucial than ever when looking for loan approvals.
Even if there is no way currently of looking to come over and view property, much preparation can be done during these down months to ensure as soon as everything opens back up and travel becomes easier buyers are fully prepared to access the market, ready to complete and can make the most of the requirement of sellers to sell and negotiate hard on price.
Construction loans in Spain
One area that is becoming more popular is the buying of land with a view to construction at a later date. Before committing to this it is wise to seek mortgage advice from a regulated broker on what funding possibilities there are in Spain for self build construction mortgages and the limitations that may apply to be sure this will meet future needs.
Off plan financing has its risks
Off plan purchases should also be viewed with caution and possibly of all times now is not the time to consider a new build that is not already built and not under the buyers time control for starting to build and completion given no-one knows what their personal situation may look like when completion is ready. All off plans require staged payments during construction that are potentially lost of you cant make the final payment. No Spanish Bank will give an agreed approval now that is valid for time it takes to construct.
Buying and financing Country Property in Spain
Finally country properties are becoming more and more popular with potential buyers wishing to take advantage of everything Spain has to offer but with the security of a more isolated way of living.
Property on Rustica land is different to that on urban land but mortgages in Spain are available at lower loan to values and subject to certain specifications and the type of country property being bought.
Pre-approvals for Spanish loans can be put in place
Taking the time now to understand the lending market in Spain, how it might meet your needs and having a clear view of your budget are worthwhile activities that can be undertaken ready for when the decision to move forward can be made. The gaining of an underwritten loan approval in Spain, whilst it may need some limited updating nearer the time, can be gained with no cost except your time for gathering of the documents for a Spanish Mortgage application and time is something most people have in abundance at present.