Home loans Spain completion levels for November.
Novembers mortgage figures in Spain were flat compared with October
In total 36.220 new house loans were constituted. This was down very marginally on October but up 24.1% on the same month of 2020.
Year to date Spanish Mortgages in terms of numbers increased by 23.6%. With one month to go in the year it appears the market will end up with a 20% increase over 2019.
Average loan sizes in Spain for the month were up 0.1%, plus 1.5% on November year before and annually plus 2%.
Capital lent reached 5005.203 the same level as last month. Over November last year this was an increase of 26% and year to date capital lent in Spain is up 26.1%.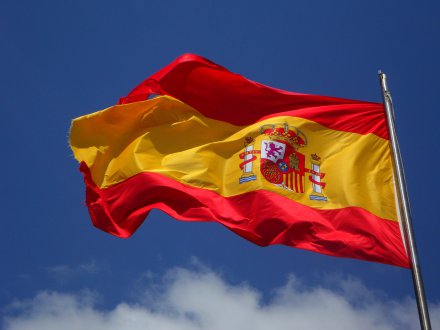 Home loans in Spain make up giant share of all new credit granted
In total in the month Home loans in Spain for the purpose of buying a home in Spain made up 69% of the credit flowing into the market. Lending for construction loans and development and commercial purposes remains in the doldrums.
Whilst this may appear not good news, there still remains after the financial and banking crisis in Spain surplus property. This means the lack of new development should not have an adverse affect on 2022 levels.
Interest rates climb from last year
Interest rates on a 24 year term averaged 2.53%. Of this average variable rate was 2.19% and average fixed rate for a Mortgage in Spain over the same term 2.88%. Fixed rates continued to be the choice of borrowers making up 64.3% of all new Spanish Mortgages.
Interest rates in the month were down by a small amount from October. However up on same month of last year. In October 2020 average rates were 2.44%.
Benefits of taking a long term fixed rate in Spain
The Euribor rose slightly in February 2022 for completions and reviews. But remains in minus territory. With world inflation, financial pressures from other countries, the markets may view that the base rate needs to increase. If this happens the Euribor will start to move upwards. Therefore taking a fixed rate, at  levels currently on offer and fixing for the long term, would seem to be the best option for most borrowers.
With regulation change of 2019 Spanish Banks can only charge extra redemption penalties if interest rates are lower at point of redemption rather than higher. Given it is most likely worldwide rates will increase the issue of higher redemption penalties on fixed rates is unlikely. Moreover won't  affect borrowers in Spain who fix in current environment.
Stability of rate, particularly for non residents who may also have a foreign exchange rate exposure, means they should not see huge fluctuations. For instance in the cost of the loan from one year to next.
Over the year to date Andalucia has seen the biggest percentage increase for all the coastal areas in numbers of new loans in Spain.  This could be due to the discount on purchase tax during 2021 which has at the moment been extended into 2022.
With a flat rate of 7% across all property levels its is more attractive to buy and take lending there than Catalonia, the Balearics and the Valencia region.
Spanish Banks experience second month of net outflows
For Spanish lenders the one downside of November was that for the second month running loans in Spain redeeming and being cancelled outstripped new mortgages being added to their books.
Spanish lenders will want to reverse this trend on 2022.
Lenders in Spain step up competitiveness
Sabadell has recently announced they will be making changes to their mortgage costs, dropping opening fees to 0%. 2022 may see the key lenders battling for market share of Spanish mortgages. Others may follow suit and drop up front charges or launch a better range of fixed rates and drop margins above Euribor for variable rate.
Often with this comes a tightening of criteria as the lenders try to attract the cream of the borrowers but it would seem Banks in Spain may become more competitive rather than less during the next 12 months.